Today, businesses and advertisers have many available options for their digital marketing mix. Yet, few are having a moment quite like Instagram Video Ads. More than 2 million advertisers use Instagram to reach the social network's 1 billion active users at a time. Moreover, statistics saw an 80% increase in time spent watching Instagram videos.
Instagram has continually expanded its offerings for advertisers, with each type of ad placement offering unique advantages. Since feeds are places where most users scroll through and glance at content — not always stopping to interact with or click through to websites or download pages — in-feed Instagram Video Ads is one of the ideal placements for increasing brand awareness. Many advertisers have seen higher engagement and sales conversions when using them as part of a combined placement strategy.
Facebook video ads are the best way to ensure people remember your brand and come back to your site. Video isn't just trending on Facebook, it's a strategy that works to engage and convert website visitors. In order to push leads down the funnel in email marketing campaigns, and to fuel engagement across multiple social channels.
Founded in 1938 in South Korea, Samsung is among the world's best-known electronics and technology companies. It is also the biggest brand in the mobile industry in the Middle East North Africa region. The technology company used Facebook and Instagram video ads and ads in Stories to increase upgrades to its Galaxy Note 9 smartphone by 15%.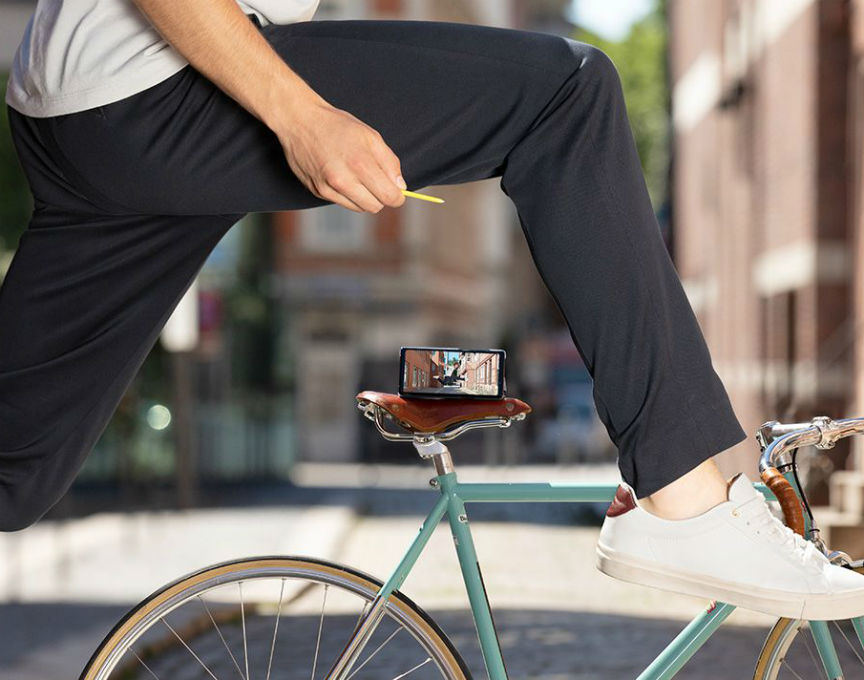 PROBLEM
Samsung sought to raise awareness about its newly launched flagship device—the Galaxy Note 9 smartphone. Besides introducing it to the market generally, the company wanted to encourage existing Samsung users to upgrade to the device. It also wanted to acquire new customers.
SOLUTION
Samsung has had great success with television advertising, but it wanted to reach new and existing customers where they now spend much of their time: on mobile devices.
Working with media agency Starcom, creative agency Cheil and Facebook Creative Shop, Samsung took its existing television commercials and transformed them into videos optimised for mobile. The videos were made to fit Facebook News Feed, but also the 9:16 aspect ratio for Stories.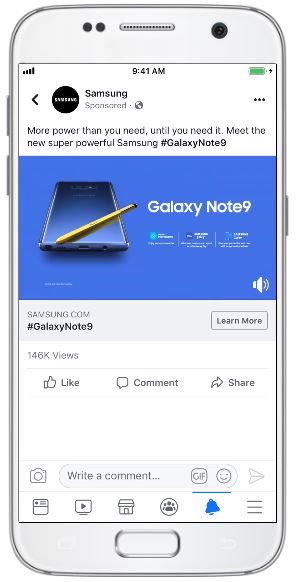 The campaign was targeted to three key groups: Samsung's existing customers, its lapsed customers and customers who used non-Samsung devices. Samsung targeted ads to people based on their interests and behaviour. It also created Custom Audiences (an audience made up of existing customers) and lookalike audiences (audiences that were similar to its existing customers and likely to be interested in Samsung).
The campaign also used automatic placements on Facebook and Instagram to generate optimum results at the lowest average cost.
RESULT
Samsung successfully adapted existing television commercials for mobile, significantly raising awareness about its new Galaxy Note 9 smartphone. Running from August 16–October 31, 2018, the campaign achieved:
15% increase in Samsung upgrades

27% increase in new customer acquisition