SMX West 2019 Conference in San Jose is one of Search Engine Land's series of Search Engine Optimization (SEO), Search Engine Marketing (SEM), Search Marketing, Digital Marketing, Social Media Summits, which are held annually across the US. This Search Marketing Expo – SMX® – has been the leading conference for SEO and SEM professionals for over a decade, helping thousands of search marketers from across the world boost conversions, increase sales, maximize awareness, and achieve their goals.
It is a two-day event that will gather a great package of the best industry's leaders, speakers, experts, and peers in all fields of the Digital marketing, in addition, a set of effective and valuable sessions, workshops, case studies, researches, talks, and presentations. SMX West 2019 Conference will take place from 30-31 of  January 2019 at  San Jose McEnery Convention Center, San Jose, USA.
SMX West 2019 Conference Main Topics:
Search Engine Optimization (SEO)
Search Engine Marketing (SEM)
Marketing Strategies
Content Marketing
Email Marketing
Mobile Marketing
Digital Marketing
Digital Technology
Social Media
Search Marketing
Why Should Attend The SMX West 2019 Conference?!
The event will come with a newly redesigned program to SMX West.
SMX West 2019 Conference will be two days of expert-led, tactic-rich SEO and SEM sessions, more intimate networking.
It also will be an opportunity to learn from leading marketing solution providers.
You'll get the same high-quality content and actionable takeaways SMX is known for – all at a lower cost and with less time away from the office.
It is Programmed by Search Engine Land.
Something for everyone.
100% white hat.
Respected brands.
Safe environment.
Diverse training.
Exceptional amenities.
100% unbiased content.
Who Can Attend The SMX West 2019 Conference?!
Innovators
Senior marketers and branders
Entrepreneurs
Digital executives and professionals
web & mobile strategists
Designers and web project managers
Business leaders
Business developers
Agency executives and their teams
Anyone else who operates in the digital community will attend to learn and leverage digital, mobile, and social media marketing.
Who Will Attend The SMX West 2019 Conference?!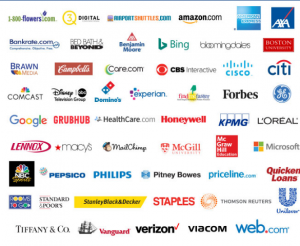 SMX West 2019 Conference Pricing:
All Access Pass – $1,545.00
All Access Pass – One Day – Wednesday, January 30 – $1,145.00
All Access Pass – One Day – Thursday, January 31 – $1,145.00
Workshop Only (including Search Marketing Bootcamp) – $1,045.00
Networking Pass – $399.00