We all know the power of social media and what it can do. Using social media for your own benefit is an art, we need to find a smart way to use it. Social media monitoring will help you. Therefore, this guide looks at practical steps in order to increase your return on investment in social media.
Social Media Monitoring Tools:
According to the social media monitoring guide, we need to start by defining "monitoring tools". They actually listen to and sort through all of the conversations on social media and make them easily digestible.
Of course, this is helpful, especially, now that social media is so crowded. You could try to rely on each platform's built-in analytics, but that would spread you pretty thin. One of the best social media monitoring apps is Mention.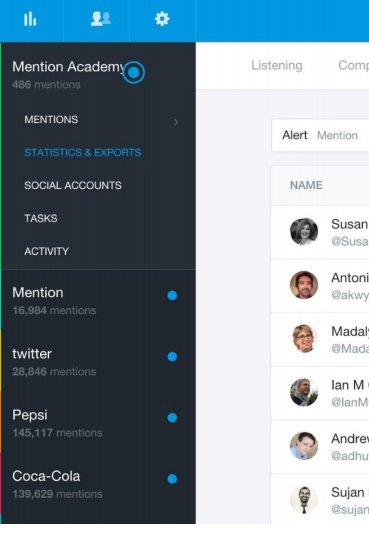 With Mention, you can monitor what's being said about any name or keyword on any social network, then react and analyze conversations.
Work With Influencers:
Social media influencers have become really important nowadays, the question is how influencers improve your social media marketing?
According to the social media monitoring guide, Influencers have a particularly loud voice because their followers genuinely want to hear from them. We use influencer marketing when we're trying to find valuable advocates for brands. When influencers talk, people listen.
Here are some popular ways to work with influencers:
Creating content: This could be email newsletters, podcast appearances, or guest blog posts.
Social media promotion: Leverage an influencers' reach in order to increase your own. Collaborate to promote each other on social media.
Furthermore, the best collaboration depends on the influencer and the goals of your campaign.
To know more about social media monitoring, make sure to download the full guide here.
The Table of Content of "The Complete Guide to Monitoring for Social Media Marketers":
Introduction
1. Social Media Monitoring Tools
2. Set Marketing Goals
3. Listen Better
4. Engage With Followers
5. Work With Influencers
6. Monitor the Competition
Conclusion
Number of Pages:
Pricing: