Adform presents this Digital Advertising Benchmark to measure the impact of branding and performance campaigns for the first half year of 2015.
They analyze the performance of all the ads formats used by Adform clients. They also identify the best performance in order to help agencies decisions as to the formats to offer their clients.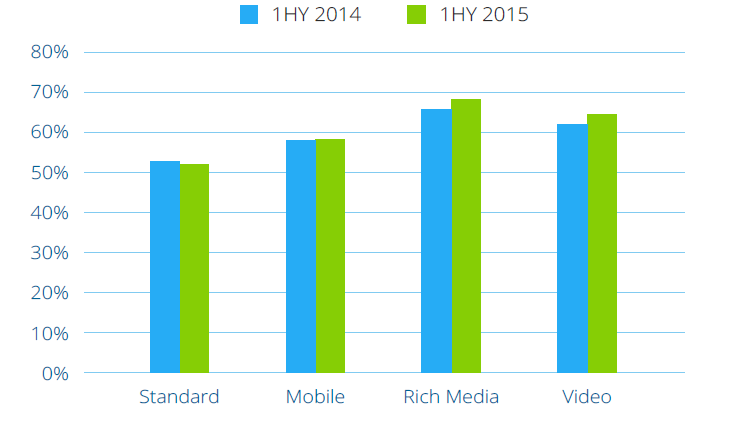 For more information please download the "Digital Advertising Benchmark Report, 1HY 2015" full report.