Trusted Media Brands Presented a Survey which estimates The Future of Digital Video. This Survey Digital video advertising that the budgets will grow over the next 12 months, as 65% of agencies and 42% of marketers involved in digital and mobile ads said.
Per a Trusted Media Brand who estimated allocating about one-quarter of their digital budgets to video, appear as likely to prefer social media platforms.
The survey finds out that live video could be a source of digital video budget allocations, with about 9 in 10 agencies and 8 in 10 marketers at least, and there was a willingness to consider live stream video advertising in the next 6 months.
On the other hand, the Facebook Live gets the over the YouTube Live among both agencies (70% and 59%, respectively), and marketers (72% and 69%, respectively), but the Snap chat drawing appeal less for now (38% and 37%, respectively).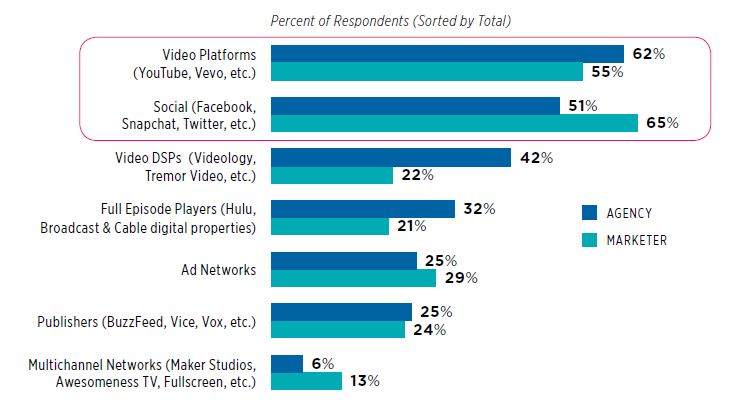 To download the full report, kindly Click Here