Each year, GWI interviews over 200,000 internet users, asking a wide range of questions about their lives, lifestyles, and digital behaviors, to present the very latest figures for social networking behaviors and engagement levels.
Across 34 global markets. Drawing on data and offer insights on:
Overall engagement with social media.
Daily time devoted to social networking.
Multi-networking and cross-device behaviors.
The most popular networks, apps and services globally.
Top actions on leading platforms.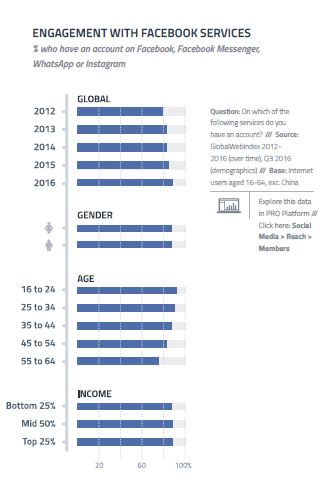 For more information, please download the "Latest Trends in Social Networking, Q4 2016" full report.