The sharing economy and on-demand services are changing their way into the lives of (some) Americans, raising difficult issues around jobs, regulation and the potential emergence of a new digital divide.
This report studied the impact of the shared, collaborative and on-demand economy and shows the types of sharing or on-demanding online service.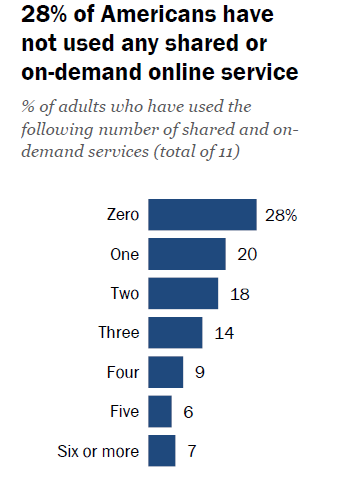 For more information please download "The New Digital Economy Q2 2016" full report.