Akamai mentioned in its report that a 0.7% quarterly increase in the number of unique IPv4 addresses connecting to the Akamai Intelligent Platform, rising to just over 806 million about 6 million more than in the second quarter. Belgium remained the clear global leader in IPv6 adoption with 39% of its connections for dual-stacked content.
The report also shows that South Korea continued to have the highest average connection speed in the world at 26.3 Mbps, while Singapore maintained its position as the country with the highest average peak connection speed at 162.0 Mbps, after a 3.0% quarterly increase. For traffic from mobile devices across all networks, Apple Mobile Safari was responsible for about 38% of requests, and Android Webkit and Chrome Mobile made up 51% of requests.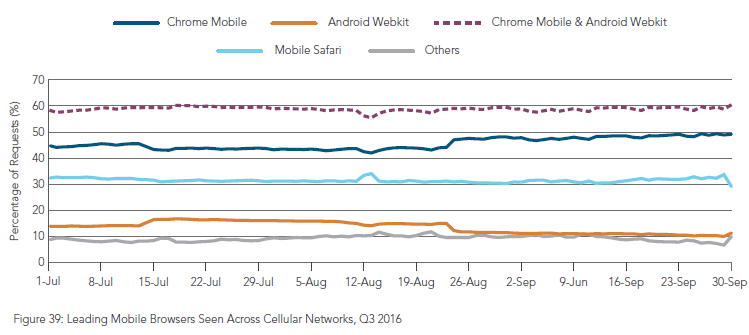 For more information, please download the "State of the Internet, Q3 2016" full report.