Planning for the future is totally challenging because it is unpredictable, in the era of technology and marketing, and as we enter the new decade of marketing 2020, the only certain thing is change.
The new Hubspot's "Not Another State of Marketing Report" is to help marketers all over the world to get a head start in 2020, for this reason, 3,400 marketers were surveyed all over the globe.
The report outlines the efforts to connect marketing to business growth, as well as emphasizes the commitment to the entire customer experience across marketing, customer support, and sales.
Keep on reading to know the results…
The State of Marketing 2020: Content Marketing Strategy
Content marketing is definitely important, especially in today's age, customers expect high-quality, consistent content from their favorite brands. The content answers the target audience's questions and with it, you will be able to build trust with your audience besides connecting with customers and generating leads.
In light of that, it is necessary to invest in content marketing that way you will be more capable of engaging with your buyer personas and boosting brand awareness.
The thing you should consider is identifying which content marketing tactics are most effective so your business can make use of them to achieve your marketing goals.
Related Guide: Content Marketing Checklist – 25 Things that You Really Should Try
70% of marketers are actively investing in content marketing.
24.26% plan to increase their investment in content marketing in 2020.
Roughly, 60% of marketers mentioned that content marketing is 'very important or 'extremely important to their overall strategy.
Sales, web traffic, and lead generation are the top metrics to measure the success of content marketing strategies.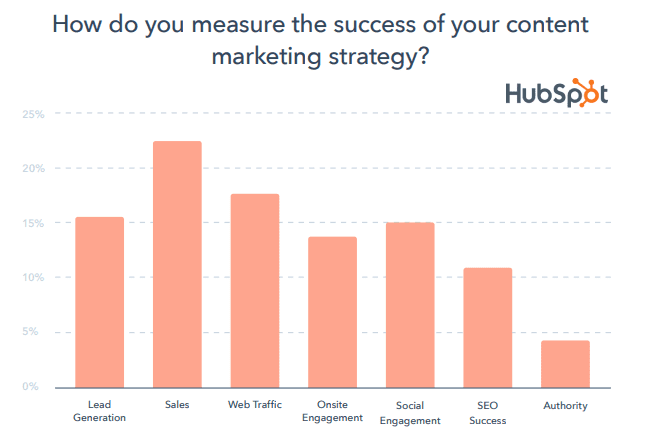 Video is the #1 form of media used in content strategy, overtaking blogs, ebooks, and infographics.
Facebook is the primary distribution channel for content. The company's website came in second place.
Related Report: The State of Content Marketing, 2019
Note: You can create a strong platform for your customers to help them and get more business with LiveChat.
The State of 2020 Social Media Marketing Strategy
Nearly three-quarters of surveyed global marketers actively invest in social media marketing.
Facebook, Instagram, and Twitter are the most commonly used social media platforms by marketers.
Facebook remains the top social channel used by marketers with the highest ROI.
The most common publishing cadence on social media is 3-4 times per week.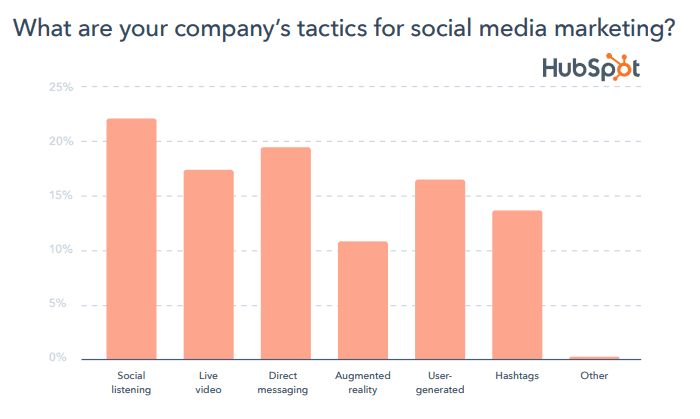 Related Guide: 7 Steps to Create a Winning Social Media Marketing Strategy
The Table of Content of "Not Another State of Marketing 2020 Report ":
Content Marketing Strategy by Christina Perricone
Social Media Marketing Strategy by Crystal King
Digital Advertising Strategy by Josh Chang
Web Strategy by Debbie Farese
Search Engine Optimization Strategy by Matthew Howells-Barby
Reporting and Attribution Strategy by Bridget Zingale
Email Marketing Strategy by Cynthia Price
Conversational Marketing Strategy by Marwa Greaves
Conversational Marketing Strategy by Marwa Greaves
Additional Findings
Survey Demographics
Contributors
Number of Pages:
Pricing:
Methodology:
Data in the Hubspot's "Not Another State of Marketing Report" has driven from over 3,400 marketers across the globe. 33.37% of surveyed marketers work for B2B businesses, 54.76% work for B2C businesses, and 7.4% work for non-profit/government businesses.
Download the full report to learn more about global survey demographics.