Lacoste, which managed by Thierry Guibert since 2015, the famous brand with its polo shirts since 1933 wanted to amplify the brand's global omnichannel development and put an end to the manual management of its product catalogs in favor of a PIM solution that optimizes all its eCommerce sites and points of sale through the world.
The goal is to achieve a big digital transformation from a classic pure player to a brand present in all sales channels, offering unique shopping experiences to its consumers all over the world.
The Crocodile brand exists in 120 countries through a selective distribution network, employs 10,000 people, has 10,600 points of sale including 1,200 of its own branded stores, 20 eCommerce sites, not only that but it has a turnover of more than €2 billion.
Let's explore how Lacoste reduced its time-to-market from months to weeks and driving omnichannel brand experiences.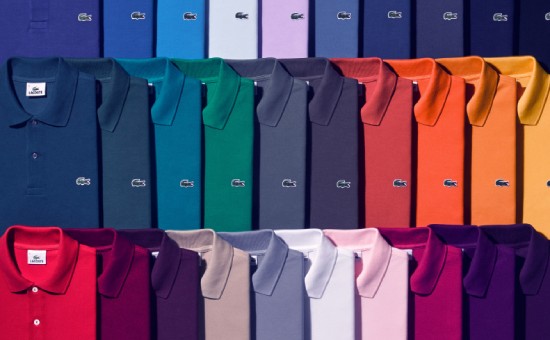 PROBLEM
Lacoste wanted to move from a classic pure player to a brand that exists in every sales channel, as well as offering one of a kind shopping experiences to the brand consumers worldwide.
The digital transformation is led by the Digital Factory, which is an internal entity established to preserve Lacoste's "premium" identity and global reputation while also offering a personalized experience to its customers.
Additionally, Lacoste needed to adopt a tool that would streamline the creation and distribution of its product catalogs on both its marketplace sites as well as its merchant.
Therefore, Product Information Management (PIM) was the right solution for Lacoste to quickly enrich databases, shorten time-to-market, and accurately aggregate content, all while increasing flexibility and agility.
SOLUTION
In order to achieve its goal, Lacoste mobilized all of its domestic resources alongside the direct assistance of Contentserv and its implementation partners, the go-live took place back in November 2017.
Another thing was done in addition to the PIM module, the key components were implemented like a translation manager to easily translate the product descriptions and characteristics.
In Addition to Smart Documents to instantly output documents in a diversity of formats, as well as the Workflow Manager to create clear and programmed processes with graphical visualization.
Today, the Contentserv PIM platform is completely managed by Lacoste's Information System (IS) IT team. Furthermore, users from many different departments use the platform daily. To maintain the tool in real-time, IS IT specialists developed the skills needed to become subject matter experts to assists employees using the Contentserv solution.
RESULT
"To our great satisfaction, the solution has been working perfectly for two years, and the first objectives of this implementation have been achieved." Jean-Philippe Dran, Chief Information Officer, Lacoste
The Key Results of Lacoste Driving Omnichannel Experience:
Lacoste has managed to boost both its online and in-store marketing process thanks to Contentserv's as it has adopted its PIM solution.
In light of that, the creation of product catalogs became more industrialize and powerful as workflows made it possible to quickly establish tasks and stimulate whole processes, as well as providing Lacoste employees with significant productivity gains.
And as a result of that, users of the tool can focus completely on their core business with greater flexibility in editing modalities and assuring complete and immediate visibility over the complete system.
Not only that but also there is the ease of creating new characteristics like information that allows consumers to maximize their shopping experience as well as refining their choices. Back then, this process used to take some months, and now it all has changed it only takes 2 or 3 weeks.
The Contentserv PIM solution also provides significant flexibility in data generation, with users managing an impressive amount of data (2,400,000 attributes, 24,000 references, and 172,000 ean/UPC barcodes).
After two years of use, the solution is working optimally and will be updated soon to further improve features and combine its DAM component.