Resideo is a $5.0 billion business that puts people in charge of their home safety, security, comfort, and energy efficiency, also it is a top global distributor of security, fire, and low-voltage products. Resideo creates technology along with smart solutions that blend seamlessly with its customers' lives.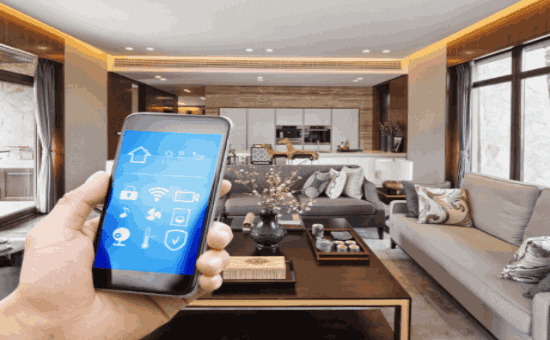 PROBLEM
Back in October 2018, Honeywell (NYSE: HON) spun-off its residential technology business into a separate, stand-alone company called Resideo (NYSE: REZI).
Moreover, historically, the residential technology division had built success in the home heating, fire technology, and security markets by focusing their marketing efforts on contractors who sell and install products in consumers' homes and businesses.
Additionally, to position Resideo as the go-to brand for powering the connected home with smart technology, the team knew they would need to update their strategy in order to engage consumers along with homeowners while also continuing to drive sales towards professional and retail partners.
Not only that but also they knew they needed to utilize real-time data in order to optimize and monitor their efforts.
SOLUTION
Resideo's New Marketing Strategy:
The Resideo marketing team worked along with Data Axle in order to leverage data besides developing a strategy that would boost demand by marketing to end consumers.
This is a new approach and deviation from the legacy approach of focusing only on communications with professional installers.
Actually, marketing to end consumers would actually help the brand drive consumers to contact professional installers along with retailers, Increasing the brand's customer base while also increasing sales for professional and also retail partners.
The marketing plan included multichannel campaigns in order to acquire new customers, upsell existing customers, and also a new communications strategy in order to guide consumers on their journey from new customers to loyal brand advocates.
Data Axle and Resideo created multi-channel campaigns to acquire new customers and encourage additional revenue from their customer base.
Resideo worked with Data Axle to develop an acquisition campaign across multiple media channels.
Also, they honed their targeting based on geography, weather, and other key data points like a recent move.
"Data Axle's analysis allowed us to redirect our efforts and reach consumers when they were most engaged and ready to consider a new purchase – resulting in a 19% lift in activation from existing users." Lorrie Mizuko, Director, Digital & Ecommerce for Consumer Products, Resideo
RESULT
The new marketing strategy resulted in the following:
The increased focus on engaging the end-user consumer has paid off for Resideo.
The acquisition campaign drove a 78% higher number of activations when compared against previous years.
Also, 40% of the activations came from professionally installed devices, proving to internal stakeholders and partners that consumer marketing drives demand across all paths to purchase – including professionally installed revenue.
Moreover, The campaign to upsell current customers drove a 19% lift in new product activations by existing users.
The updated communications strategy has helped the brand grow its customer base by 20% and its revenue from retained customers by 30%.
"Data Axle's database solutions and services have helped us build a strategy that ties audiences, marketing, and activation data to create a great digital experience across multiple touchpoints. Through this partnership, we've designed targeted digital marketing programs that convert and retain consumers and help build revenue for our network of distributors and installers."
Lorrie Mizuko, Director, Digital & Ecommerce for Consumer Products, Resideo