Confab 2020 is an event for people who care about making content better for their users and organizations. And no, you don't have to be a content strategist to attend! If you plan, design, build or manage content, Confab is meant for you.
The main topic is Content Strategy that includes the design, creation, management, and governance of useful, usable content—across websites, apps, bots, newsletters, and everywhere else users experience content.
Each year, Confab draws crowds from around the world, including attendees from more than 30 countries and every state in the US. You'll meet folks who work at Fortune 500 brands, retailers, nonprofits, government institutions, and agencies of every size.
Confab 2020 will take place on 18-20 May 2020, Online.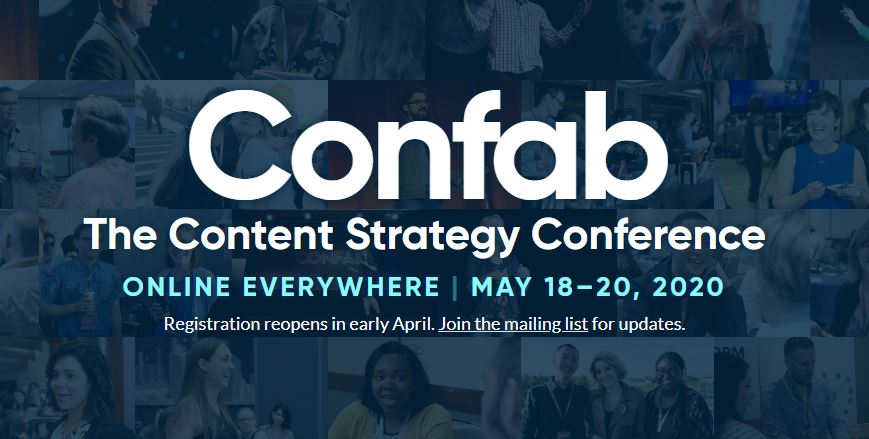 The Conference's Main Topics:
Creating Content.
Content strategy for humanitarian immigration services.
Content transformation on a large scale.
Developing stakeholder engagement superpowers.
Evaluating content success with analytics.
Creating modern search experiences.
UX writing.
Structuring content to empower users.
Why You Should Attend Confab 2020:
You will learn more about.
you will gather with Content experts around the world.
Gain more experience about.
Know new strategies for writing you content.
Learn more about UX writing.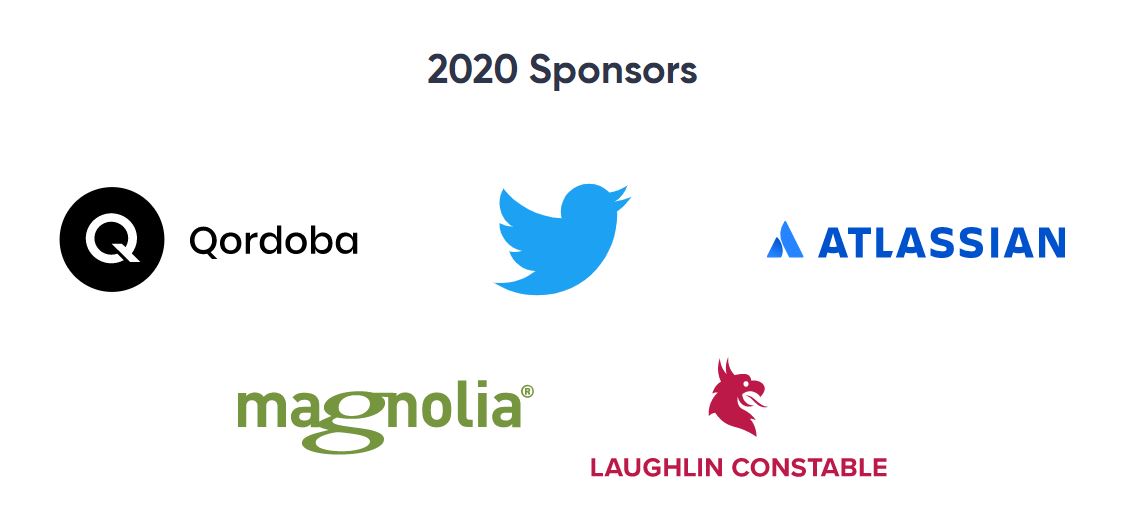 Confab 2020 Pricing:
Confab 2020 Doesn't provide any information about pricing till now.
Follow up on Confab 2020 HERE OR discover more Digital Marketing events, conferences & events in 2020 HERE