#DMWF Conference & Expo Europe 2018 is a 2- day conference, where the Future of Digital Marketing Technologies can be explored.
It will include over 80 industry innovators and experts from the world's leading global brands and agencies, who can introduce the latest insights in the community of digital marketing.
#DMWF Conference & Expo Europe 2018 will be held from 19 – 20 September 2018 at Beurs van Berlage, Amsterdam.
 DMWF Conference & Expo Europe 2018 Speakers:
Benefits of attending the conference:
Gain unique insights from some of the most inspirational keynotes and panel discussions delivered by the industry's thought-leaders.
Learn more skills, knowledge you need and define your upcoming challenges.
DMWF features sessions covering; digital strategy, brand recognition, e-commerce, influencer marketing, content marketing, data, analytics, personalization, automation, virtual reality, artificial intelligence and mobile marketing across two conference tracks.
 DMWF Conference & Expo Europe 2018 main topics:
Successfully forming an interactive digital content marketing strategy to increase engagement
Exploring the value of your website analytics
The value of diversity in marketing
Understand how VR and 360 are transforming the marketing and communication industries
Understand the way AI is going to revolutionize and impact on the way brands interact with customers
Marketing to Generation Z and exploring short-lived content
The future of social media; live streaming and online chat
E-Commerce initiatives to build future growth
Building authentic influencer relationships with brand ambassadors
Effective data-driven marketing automation using personalization and targeting
The conference in numbers: 
2-Days Conference
600+ Attendees
40+ Exhibitors
 DMWF Conference & Expo Europe 2018 Sponsors & Exhibitors: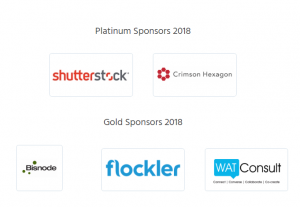 Follow up The DMWF Conference & Expo Europe 2018 updates here OR discover more Digital Marketing events, conferences & webinars in Europe during 2018 here.