INBOUND is a community of people who are passionate about marketing, selling, and delighting customers in an inbound way.
Since 2012, the annual INBOUND event has grown to 21,000+ attendees from over 100 countries. INBOUND is one of the fastest-growing business events in the world because of the unmissable content.
Through inspiring keynotes, innovative talks, educational breakouts, hands-on lessons, and tons of networking, you will learn how the INBOUND experience, and especially our content, is truly remarkable.
This year event, Inbound 2018 event will be held on September 4-7, 2018 at Boston.
THE FIRST Inbound 2018 SPEAKERS
Many more to come..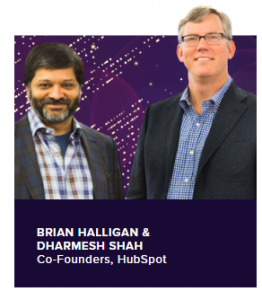 Follow Inbound 2018 Event and check more details here