Email Insider Summit 2019 in Austria is considered to be one of the MediaPost Agency's series of digital marketing, social media, content marketing, and Email marketing events that held annually around the world.
This summit is a place where you can explore how leading European brands are developing customer lifecycles in email and how collaboration, testing, optimization, and automation are helping email marketers accomplish these goals. At the show, email marketers and CRM managers will also be discussing topics including win back campaigns, testing and measurement, cross-channel integration and interactive email.
MediaPost's Email Insider Summit 2019 is a four-day event where you can hear from European brands about email's power and its ability to create customer journeys that translate into customer loyalty and ROI. It will take place from  18 – 21 of February 2019 at Hotel Kitzhof, Kitzbühel, Austria.
The Summit's Main Topics:
Email Marketing
Marketing Strategies
Content Marketing
Digital Marketing
Digital Technology
Social Media
Why Should Attend The MediaPost's Email Insider Summit 2019?!
A 3-day packed program together with excellent, data-driven CRM/Email Brand colleagues and suppliers.
All who provide a great interaction and in-depth knowledge.
Enjoy the perfect mix of presentations, panel discussions, and roundtables.
Explore the latest in the Digital Marketing, Social media, and Email Marketing industry.
Learn from senior-level marketers and top executives from world-leading e-commerce players, retailers and innovative publishers.
Network with a huge community of marketers come from different countries around the world.
Benefit from the introduced sessions, workshops, and talks & presentations.
Grow Your Business.
Who Should Attend?!
Innovators
Senior marketers and branders
Entrepreneurs
Digital executives and professionals
web & mobile strategists
Designers and web project managers
Business leaders
Business developers
Agency executives and their teams
Anyone else who operates in the digital community will attend to learn and leverage digital, mobile, and social media marketing.
Attendees:
Big brands, agencies, and companies will attend the conference, such as: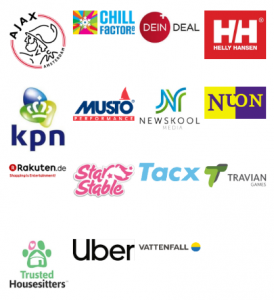 Pricing:
Early Discounted Price – $3295.00
Afternoon Activities – $295.00