ProcureCon Facilities 2019 is one of the ProcureCon Events that organized by Worldwide Business Research around the world and focusing on Innovations, Digital Technology, Mobile Shopping, e-Commerce, Retail, Conversions, ROI, Digital Marketing, and Social Media. This conference is considered to be The sourcing of real estate, facilities, construction, and utilities has recently become a major procurement responsibility. Called on to eliminate excessive costs and increase savings, the time is now for facilities practitioners to innovate.
ProcureCon Facilities 2019 is a two-day event that gathers a great package of the best industry's leaders, speakers, experts, and peers in all fields of the Digital marketing, in addition, a set of effective and valuable sessions, workshops, case studies, researches, talks, and presentations. It will take place from 28 – 29 of January 2019 at The Westin Fort Lauderdale Beach Resort, FL, US.
ProcureCon Facilities 2019 Main Topics:
Purchasing
Sourcing
Supply Chain
Innovations
Digital Technology
Mobile Shopping
e-Commerce
Retail
Conversions
ROI
Digital Marketing
Social Media
Marketing Strategies
Content Marketing
Mobile Marketing
Why Should Attend The ProcureCon Facilities 2019?!
The Conference for Facilities Innovators.
ProcureCon Facilities, the conference that brings together category heads of real estate, construction, facilities, and utilities procurement to discuss how to best manage and purchase for these often overlapping categories.
Purchasing, sourcing and supply chain professionals attend ProcureCon to connect with the best in the industry.
This event is specifically catered to those handling constructions, facilities, real estate, and utilities responsibilities. World-leading brands attend ProcureCon.
For almost 20 years, ProcureCon has helped companies develop their sourcing programs through interactive workshops, innovative keynotes and intimate networking sessions – all designed to take you to the next level.
You're encouraged to interact and network with everyone and anyone at the conference.
Enjoy a blissful beach experience at the hotel with an oceanfront pool, world-class dining and much more.
A campus designed to accommodate a multitude of individual and collaborative work styles, all contributing to an inviting, successful and productive workplace environment.
A campus encompassing a diverse group of facilities, including the Innovation Center where DHL continually upholds it's #1 status in the logistics industry, and the Employee Training Center.
Who Can Attend The ProcureCon Facilities 2019?!
Innovators
Senior marketers and branders
Entrepreneurs
Digital executives and professionals
web & mobile strategists
Designers and web project managers
Business leaders
Business developers
Agency executives and their teams
Anyone else who operates in the digital community will attend to learn and leverage digital, mobile, and social media marketing.
Who Will Attend The ProcureCon Facilities 2019?!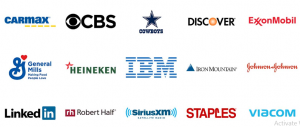 ProcureCon Facilities 2019 Pricing:
Procurement Practitioners – $1,699
Solution Providers – $2,999