Savant eCommerce Berlin 2019 is one of the Savant Events Ltd. Series of Digital Marketing, Social Media, e-Commerce, Conversions, and Retail conferences around the world. This event is considered to be The Most High-End Boutique Conference for Advanced Pure Players & Omnichannel Retailers in Europe.
This event is also the 5th Annual Savant eCommerce Berlin Conference that brings a great package of the best industry's leaders, speakers, experts, and peers in all fields of the Digital marketing, in addition, a set of effective and valuable sessions, workshops, case studies, researches, talks, and presentations.
Savant eCommerce Berlin 2019 is a two-day event that will take place from 5th-6th of February 2019 at the Spreespeicher Berlin, Germany.
 Savant eCommerce Berlin 2019 Main Topics:
Predictions for an AI and Voice-Interface Future
Data-driven Decision Making
Fostering a Digital Culture & Transformation
Breaking the Barriers Between Digital & Physical
Platforms & Omnitailer-Driven Marketplaces
Customer Experience along the Customer Journey
Building Relationships and Stimulating Customer Retention
Why Should Attend The Savant eCommerce Berlin 2019?!
This event is a unique event with top-level speakers where industry-leading executives discuss the latest trends, network and build meaningful relationships.
It is diving into a variety of topics over two days that meet at the intersection between data-based insights, digital commerce, and digital transformation.
The conference will also be looking at how to foster a digital culture, what to prepare for in a future of voice interaction, and what value retailer-driven platforms can offer in a world of marketplaces and heightened competition.
It will also be delving into the customer journey, exploring what opportunities and low hanging fruit remain for retailers and brands to harness – to improve the customer experience, optimize conversion rates, build strong customer relationships, and reduce friction across the growing number of touch-points between you and your customer.
Two days of inspirational and informative content, relaxed and engaging networking and knowledge exchange sessions, and to learn from some of the digital commerce market leaders in the DACH region.
Savant eCommerce Berlin 2019 in Numbers:
2 Days
8+ Hours of Networking – including dedicated networking sessions, think tank formats, and an evening drinks reception.
13 Hours of packed content.
30+ Industry Leading Speakers & Panellists.
90+ Leading omnichannel & pureplay retailers & brands.
150+ Senior eCommerce Professionals.
Who Will Attend The Savant eCommerce Berlin 2019?!
Big brands, agencies, and companies will attend the conference, such as: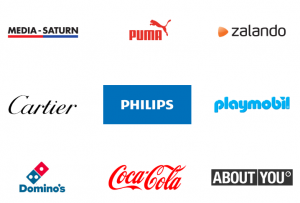 Savant eCommerce Berlin 2019 Sponsors: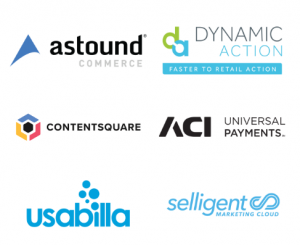 Savant eCommerce Berlin 2019 Pricing:
Non Retailers Only – €1,999.00
Retailers Only – €499.00