Learn best practices in social media marketing from today's most successful brands in the Social Media Strategies Summit 2018 for 3 days.
Why Attend :
SMSS will help attendees to drive revenue for their company by covering the most pertinent topics linked to revenue generation including typing content to conversions, creating personalized ads that translate to sales and video marketing and ROI.
SMSS sessions deep-dive into key measurement strategies to help the attendees to evaluate the efficacy of their social media marketing and how to tie their initiatives back to their business goals.
Attending SMSS isn't for just listen to speakers, but to share ideas and spark attendee-to-attendee discussions, too.
Attendees will create meaningful connections, because of the SMSS focus on networking, which will help forge new friendships and business relationships alike. Besides every attendee will receive a full attendees list to know exactly who's in the room.
Attendees will have exclusive access to all event videos and slides after the conference is over to make it easy to share key insights.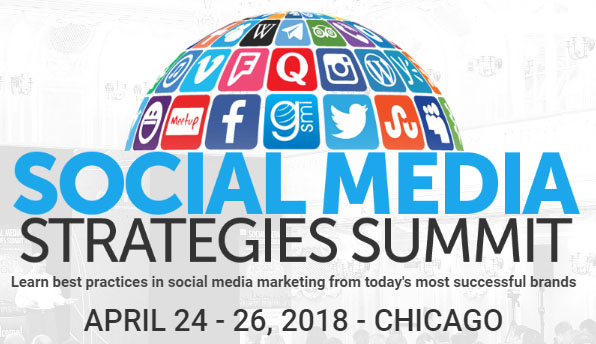 For more information or registration click here