Social Media Strategies Summit is the longest-running, most comprehensive social media conference in the US, #SMSsummit is the 1st conference choice for social media, digital marketing and communications professionals across industries.
During February 2018, #SMSSummit will be heading to San Francisco with insights on best practices in social media marketing from today's most successful brands.
Here are 6 reasons make SMSSummit conference is the must-attend event of the year:
 Think outside the box: Step out of your day-to-day and learn best practices from other industries to push innovation on your own.
360° view of social media:
SMSS conference talks can help you  to be strategic about your approach to social, coupled with the tactical resources you need to execute on the ground.
Participate in a unique collaborative environment:
Work, brainstorm and discuss social strategy with fellow marketers. SMSS sparks conversations both practical and inspiring.
Applicable learnings no matter your budget:
Leverage creative strategies relevant to small- middle- and large size business alike.
Learn best practices and leading edge developments in social:
Stay up-to-date on the latest trends in social media to keep you a top-performing, informed marketer.
Experience a diverse roster of brilliant marketers:
Learn from a mix of senior-level in-house practitioners and award-winning agencies.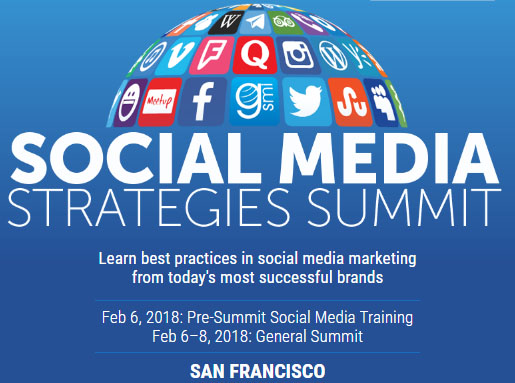 For more information or registration please click here
#SMSsummit