Social Media Week Austin (SMWATX) 2019 is considered to be one of Best Practice Media's series of digital marketing, data analytics, and social media events that held regularly around the world, such as the UK, Canada, and the USA.
Social Media Week (SMW) brings together marketing, media, and technology professionals from more than 50 countries with a curiosity and passion for new ideas, innovations and emerging trends in social media.
Social Media Week Austin (SMWATX) is a three-day event that designed to empower local brands and professionals with a deeper understanding of the strategies, tactics, and tools they need to advance themselves and their organizations in the ever-evolving fields of social media and digital marketing. It will take place from 20-22 of  February 2019 at Robert B. Rowling Hall, The University of Texas at Austin McCombs School of Business.
Social Media Week Austin (SMWATX) 2019 Speakers:
The Conference's Main Topics:
Digital Marketing
Digital Technology
Social Media
Brand Marketing
Search Engine Optimization (SEO)
Search Engine Marketing (SEM)
Marketing Strategies
Content Marketing
Mobile Marketing
Innovations
E-commerce
Retail
Video marketing
Publishing
Augmented Reality (AR)
Virtual Reality (VR)
Machine Learning
Domain
Web Hosting
Affiliate Marketing
Why Should Attend?!
 Join more than 100 speakers, who will take the stage to share ideas and actionable insights to advance your career and organization.
Meet highly targeted marketers from all levels of the industry.
 Network within agencies and digital strategists.
 Promote your latest products and services.
 Reinforce your existing business relationship.
 Accelerate the buying process by answering questions face to face.
Consolidate your position in the industry and reinforce customer loyalty.
 Raise your profile in the digital marketing industry and add value to your brands.
Who can Attend?!
Innovators
Senior marketers and branders
Entrepreneurs
Digital executives and professionals
web & mobile strategists
Designers and web project managers
Business leaders
Business developers
Agency executives and their teams
Anyone else who operates in the digital community will attend to learn and leverage digital, mobile, and social media marketing.
Who will Attend?!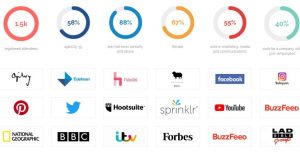 Sponsors:

Pricing:
Start from $275