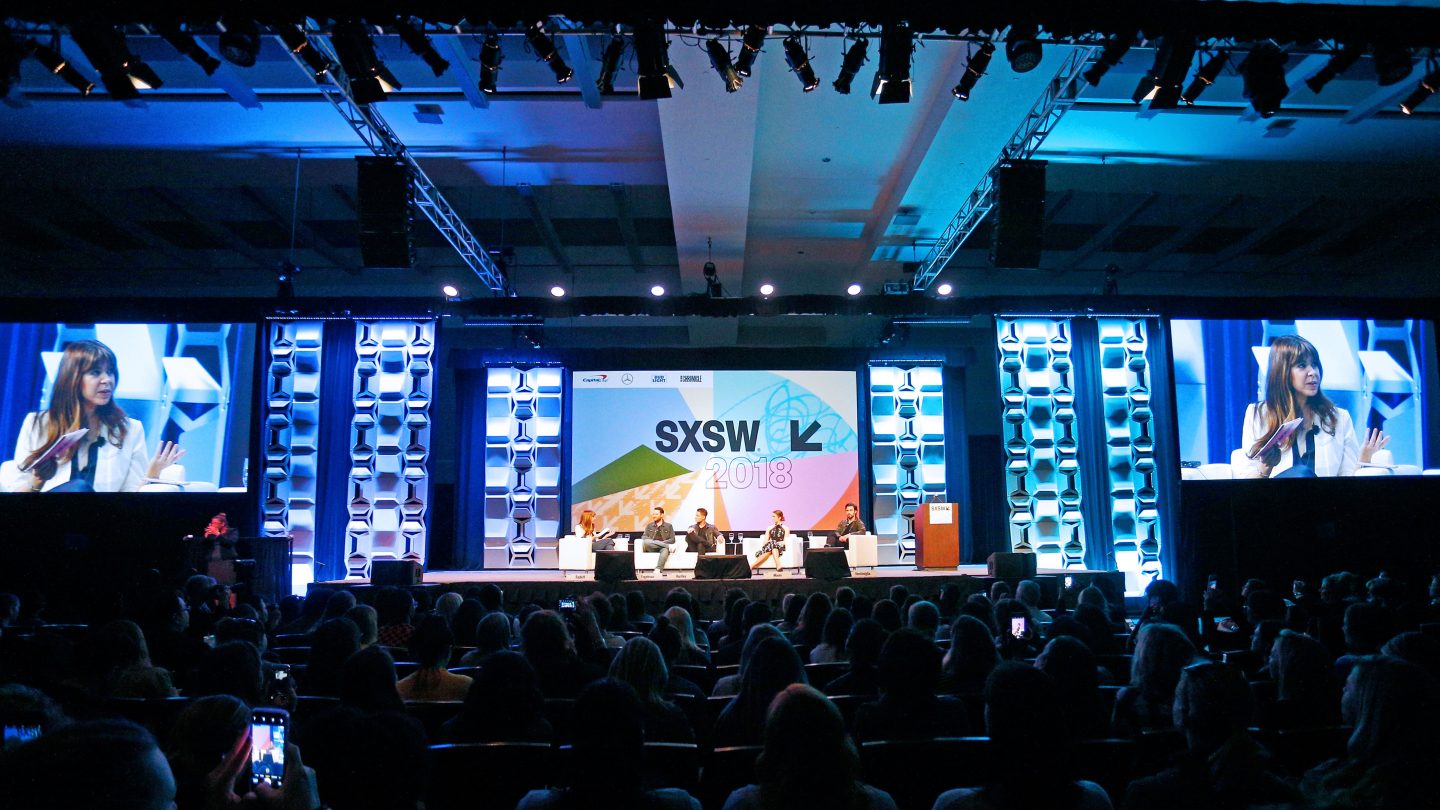 SXSW  Conference 2019 in TX, Austin is considered to be one of the most effective events that are talking about all digital marketing fields from content marketing to social media and e-c0mmerce. It is also considered to be one of the biggest conferences that powered by Southwest® across the US.
SXSW Conference 2019 offers a great chance for global professionals at every level of the digital marketing industry to participate, network, and advance their careers.  Additionally, this year's conference is offering a smart suite of tracks that enable attendees to discover what's next in the worlds of film, culture, music, and technology.
SXSW Conference 2019 is a ten-day event, which will feature 25 tracks of programming, in addition to a brilliant package of the best industry's leaders, speakers, experts, and peers in all fields of the Digital marketing, in addition, a set of effective and valuable sessions, workshops, case studies, researches, talks, and presentations.
SXSW Conference 2019 will take place from 8–17 of March 2019 in Austin, TX, the US.
The Conference's Main Topics:
Blockchain for E-Commerce
Voice Search
Social commerce
E-Commerce Trends 2019
Amazon Advertising
Distributed commerce
The Omnichannel Expectation
Customer engagement
Brand meets performance marketing
Machine Learning strategy
Data Science
AI
Product strategy
Marketing Data
Search Bots
conversion optimization
B2B Marketing
Digital Marketing
Digital Technology
Social Media
Brand Marketing
Search Engine Optimization (SEO)
Search Engine Marketing (SEM)
Marketing Strategies
Content Marketing
Mobile Marketing
Innovations
E-commerce
Retail
Video marketing
Publishing
Augmented Reality (AR)
Virtual Reality (VR)
Machine Learning
Domain
Web Hosting
Affiliate Marketing
Why Should Attend?!
Explore the latest in the Digital Marketing & Social media industry.
Learn from senior-level marketers and top executives from world-leading e-commerce players, retailers and innovative publishers.
Network with a huge community of marketers come from different countries around the world.
Benefit from the introduced sessions, workshops, and talks & presentations.
Discover Whats Trending In The Digital Ecosystem.
Network With People Who Matter.
Grow Your Business.
Meet the best industry's leaders, speakers, brands, and companies.
Explore Keynotes, Featured Speakers, Session Formats, and programming tracks below.
With one unified conference that spans 25 tracks of programming, the conference will be offering more opportunities for networking, learning, and discovery than ever before from March 8-16.
The SXSW Conference provides an opportunity for global professionals at every level to participate, network, and advance their careers.
Who can Attend?!
Innovators
Senior marketers and branders
Entrepreneurs
Digital executives and professionals
web & mobile strategists
Designers and web project managers
Business leaders
Business developers
Agency executives and their teams
Anyone else who operates in the digital community will attend to learn and leverage digital, mobile, and social media marketing.
Pricing:
Interactive Badge – $1225
Film Badge – $1225
Music Badge – $1225
Sxsw Edu Badge – $545
Film Festival Feature – $110
Film Festival Short – $75
Film Festival Episodic – $110
Film Festival Virtual Cinema – $75
Film Festival Music Video – $75