YoastCon 2019 in Nijmegen, the Netherlands is considered to be one of the Yoast BV's series of SEO & SEM events that are organized permanently around the world. This conference is the third edition of YoastCon. It is also an SEO event that goes deeper and wider than most other SEO conferences. Over the course of 2 days, multiple experts from all over the world share SEO knowledge that you can use immediately!
YoastCon 2019 is a two-day event that gathers a great package of the best industry's leaders, speakers, experts, and peers in all fields of the Digital marketing, in addition, a set of effective and valuable sessions, workshops, case studies, researches, talks, and presentations. It will take place from 7 to 8 February 2019 in Nijmegen, the Netherlands.
YoastCon 2019 Speakers: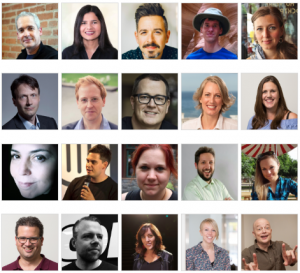 YoastCon 2019 Main Topics:
Search Engine Optimization (SEO)
Search Engine Marketing (SEM)
Digital Marketing
Digital Technology
Social Media
Content Marketing
SEO basics
Why Should Attend The YoastCon 2019?!
First-hand tips from world-class experts.
Instant SEO knowledge.
Ask questions about your own site.
A great opportunity to meet a ton of interesting people.
YoastCon is an interactive conference focused on search engine optimization.
It has an incredible speaker line-up to offer.
Reach 400 attendees plus more and connect with business owners, bloggers, agencies, developers & SEO specialists.
It has made an overview of all workshops during YoastCon 2019! And there is at least one thing that they have in common.
Stay up-to-date.
Who Should Attend The YoastCon 2019?!
Innovators
Senior marketers and branders
Entrepreneurs
Digital executives and professionals
web & mobile strategists
Designers and web project managers
Business leaders
Business developers
Agency executives and their teams
Anyone else who operates in the digital community will attend to learn and leverage digital, mobile, and social media marketing.
YoastCon 2019 Pricing:
YoastCon 2019 ticket – €499