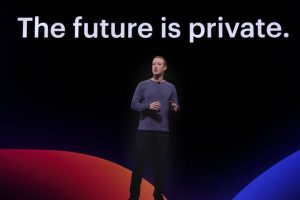 Facebook is holding its annual F8 conference this week. This conference hosts announcements on the updates, new features, and future projects that Facebook is working on. In this article, we'll look at the features and updates announced for Facebook's social platforms, and what effect these changes have from a Marketer's POV.
Facebook F8: About Messenger
Facebook's first instant messaging service; Messenger, will now have a new, dedicated desktop app. This new interface expands the potential use cases for the app. The company is testing the desktop app at the moment, and is expected to be available later this year.
Facebook's also introduced a new option for users, where they can to limit your Messenger interactions to selected groups of close friends. This addition is part of Facebook's strategy to set their user base at ease, after the major privacy concerns raised in the past couple of years.
From a Business standpoint, Facebook is rolling out two new features in Messenger:
Lead generation templates: These templates are housed directly in Facebook's Ads Manager platform. So, businesses will be able to create an automated question and answer flow that will be delivered via Messenger when someone clicks on a News Feed ad offering a chat option.

Appointment booking: This feature involves an interface within the Messenger Platform API and can be integrated with calendar systems. As a result, customers can see a business's availability and book their appointment based on open time slots.
Both new features offer brands the opportunity to close the communication gap with potential customers, giving them a personalized experience via Messenger. for instance, If businesses choose to test out the features, and see good results, it could entice them to try more messaging automation processes. Which could be a good way for Facebook to introduce more businesses to the potential of Messenger bots.
Facebook F8:

About WhatsApp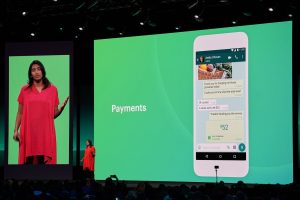 As for WhatsApp, it's been a while since WhatsApp business launched in early 2018, which primarily targeted small businesses. Facebook has been developing more  business-friendly features in WhatsApp. Accordingly, at F8, Mark announced WhatsApp Product Catalog; this feature helps users connect with relevant businesses, and to help businesses reach more people through the app, enabling users to view what's available from businesses without having to leave the platform.
Businesses will be able to upload images and descriptions of products. Yet the announcement didn't explain some important details, like the lack of mentioning if those products might be sold directly through the app.
Mark explicitly voiced his vision for WhatsApp as a global payments platform. The company introduced WhatsApp Pay in India not long ago. Facebook says about a million people are currently using it.
This combination of products and payments, will result in WhatsApp future to be a global "private commerce" platform. The platforms distinct focus seems to be small businesses.
WhatsApp has about 1.5 billion users globally, with a third of which are active daily users. As a result, this potential constitutes a significant commerce opportunity for the platform, which it may emphasize equally.
Facebook F8:

About Instagram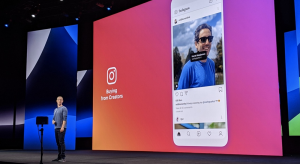 Instagram's social commerce efforts aim to reduce the number of steps it takes from seeing a product on the platform to purchasing. Therefor, Instagram is rolling out a new Shopping from Creators feature, giving influencers the ability to tag brands they're wearing in posts that can lead to a checkout page, where users can purchase tagged items right within the app.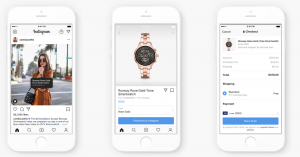 This will currently be available to a select few influencers. Moreover, Creators will only be able to tag items from brands that are part of Instagram's Checkout beta that launched in March. Both creators and brands will receive analytics on the posts.