Facebook is launching a new feature globally "Leave Feedback" for its users, to let people review businesses that they've made a purchase from and to help businesses improve in customer service on the other hand. The new feature focuses on collecting users feedback about the businesses they purchased from after seeing their Facebook Ads.
The Facebook also announced that they will share the feedback with advertisers who receive lots of negative feedback to give them a chance to enhance customer satisfaction. Facebook also will hamper the advertiser ads, as a result, if the business feedback doesn't improve over time.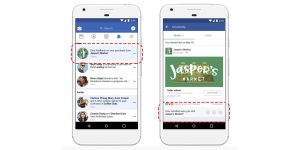 "We have Community Standards and ads policies that govern the ads on our platform, but these don't apply to bad shopping experiences off Facebook, like after clicking an ad to an online retailer's site or app to make a purchase", Facebook said.
Facebook added in the announcement that, the most two biggest frustrations heard by people who don't like the facebook ads were:
The inaccurate shipping times.
The misrepresent products.
The users can access the feature from the Ads Activity tab, where they can view the Ads they recently clicked on. The "Leave Feedback" button for every ad, will take users to complete a quick questionnaire to tell Facebook more about their experience with this business.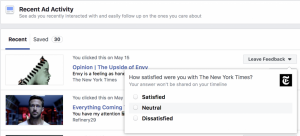 The new feature will enable the users becoming more informed online shoppers. This will help users trust more in shipping speed, products quality, and providing more transparency about all businesses on Facebook.