Facebook announced their new plan to help small businesses meet their Facebook and Instagram advertising goals. They recognize that small businesses can lack time and resources to advertise on social media, hence presenting them with new tools and features that would make ads easier and less costly for them.
Facebook Automated Ads
Last week, Facebook rolled out a new tool called "Facebook Automated Ads". Facebook Automated Ads take the guesswork out of creating effective ads that can run on Facebook, Instagram, Messenger and Audience Network. With Automated Ads, you only have to answer a few simple questions about your business and your goals. Facebook takes care of the rest develops a customized marketing plan for you, hence making the process more convenient.
Automated Ads offers some pretty great features for you to use:
Multiple versions of your ad: You can create up to six different versions of your ad automatically that will be A/B tested by Facebook once the campaign is active.
Tailored audience suggestions: Provide audience options or recommendations based on information from your Page.
Recommended budget that generates results: Recommend a budget most likely to get you results based on your goal.
Timely notifications about your ads: To help you understand how your ads are performing and how to improve them. These can include suggested changes like refreshing an image or notifications when your ad starts generating results like a lead or sale.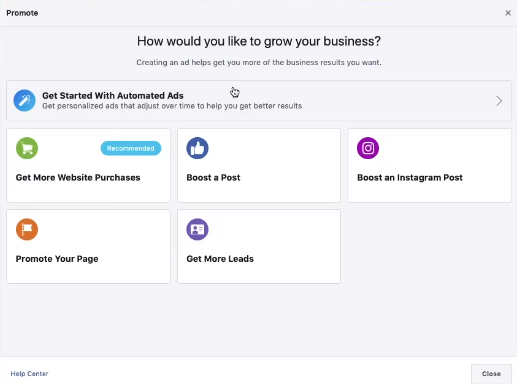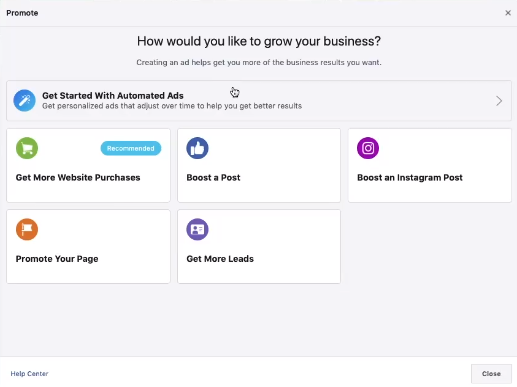 Manage Appointments on Facebook
It's now possible to book and manage appointments on Facebook and Instagram. Small businesses can use appointments to enable new or recurring customers to book services. Accept appointments online and send reminders to customers through Messenger or text message. Display availability, accept and manage all appointments directly from the business Page. Appointments on Facebook are free for all businesses on Facebook and Instagram, including SMS and Messenger reminders to customers to prevent no-shows.
New Editing Tools to Create Video Content
Facebook also introduced three new video editing tools: automatic cropping, video trimming and image and text overlays. These tools, available in Ads Manager, can help reduce the resources needed to create compelling video content for small businesses. As you create a video ad, you can trim or shorten the duration of the video, and select an aspect ratio to crop the video. Trimming the duration and using the suitable aspect ratio can make your ad eligible for specific placements across Facebook platforms.