Finding the best way to tell users about the latest updates and services is more important than the updates themselves. This means that social media platforms have to roll out effective tools and options that can perform this mission. This week, Google Ads announced on its official blog that they are launching "The new features & announcements page" in the Google Ads Help Center.
The new features & announcements page was built to report all new tools, options, services, and features in Google Ads – from something as simple as a new column being added to the launch of a new ad type such as Responsive Search Ads, which means that it makes sure advertisers, marketers, and businesses have an easy way to stay up to date on the latest changes, big and small.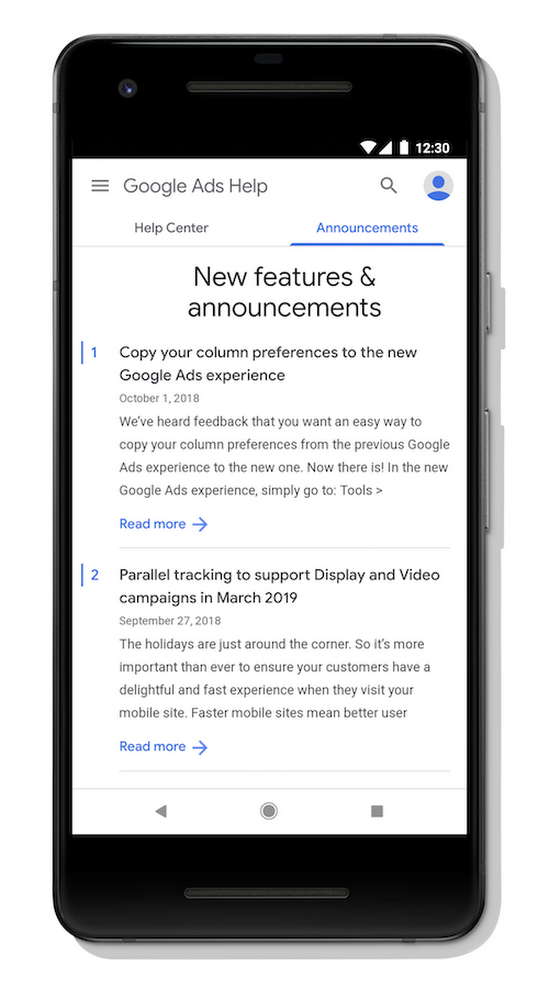 How to access the new features & announcements page?
There are three ways to get there, as confirmed by Google Ads, which are:
Go to g.co/AdsAnnouncements
Click the "Announcements" tab in the Help Center
Use the link in the help menu when you're in Google Ads
This Google Ads new feature "The new features & announcements page" in the Google Ads Help Center is a great effort and valuable opportunity for all advertisers, marketers, Webmasters, and businesses around the world to be up to date with the latest news, insights, and stories about Google Ads, which can help them with their work, as well as being informed with these updates regularly enables them to develop their services and keep impactful performance.
Moreover, recently, Google Ads put in efforts for enhancing its users' experience when they are depending on its different services, products, and tools in developing their business. In August, Google Ads unveiled that they are rolling out two new features to its click-to-message ads, in order to help advertisers, businesses, and brands work smarter and exceed their omnichannel goals, as well as enabling them to push their conversions, especially during the holiday season. Additionally, last month, also published a set of impactful, valuable, and detailed insights which enable all advertisers, Webmasters, Site owners, publishers, and marketers to easily create and lead successful ad campaigns that live up to the customers' expectations, as well as optimizing and reaching the targeted audiences. In addition to introducing some strategies and tips to make the best use of its products like responsive search ads, responsive display ads, and Universal App campaigns in creating relevant ads.