In today's competitive market there are no doubts that knowing the real impact of the advertising campaigns depending on clear analytics and measurement tools; is the most important step in the process of creating the advertising campaigns and reaching the targeted audience easily, which leads to achieving great revenues.
Based on that, day by day Google Analytics is trying to introduce integrated services and products to all of the advertisers around the world, which enables them to identify the feedback of their campaigns, measure their tools, evaluate methods used in their campaigns, and know the value of their revenue exactly.
Accordingly, a few days ago, Google Analytics announced that some changes will be launched to the Acquisition reports in Google Analytics. These changes focus on the traffic coming from a Google Images search result.
Soon, after the Google Images team rolls out the new updates to the referral source URL, advertisers will be able to see a new Source line item for image search reflected in Google Analytics, that showcase only the traffic coming from a Google Images search result, which will appear as 'google images' in the Source report and 'google images/organic' in the Source/Medium report within Analytics.
It should be pointed out that this ability wasn't available till recently, in the past, all traffic coming from a Google Images search result was included together under 'google / organic' in the Acquisition reports in Google Analytics.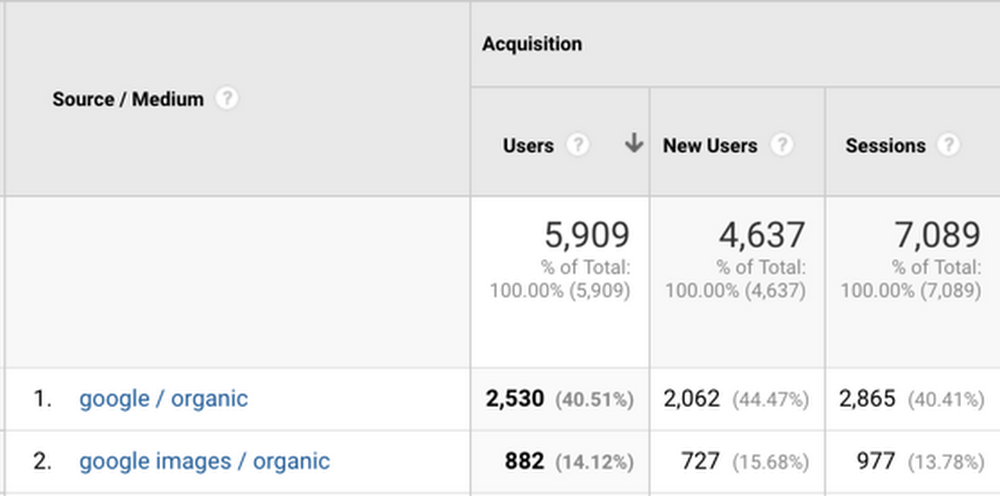 As shown in the previous visual, advertisers will still be able to view a line item for images.google.com in the 'Referral' report within Google Analytics, which will continue to review these, and all other sources, as referrals. It's considered to be only a change in the way that Google is processing and reporting this data to all the advertisers and it will happen automatically for all accounts.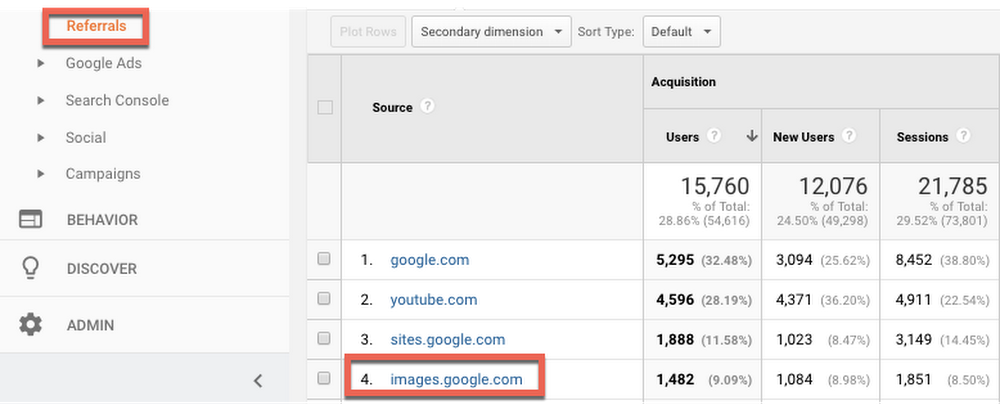 On the other hand, Google Analytics in its announcement points out that advertisers may notice a drop in data perceived to be coming from 'google,' since it will be included as coming from 'google images.' Unlike that, advertisers may see an increase in organic traffic as Google reclassify some traffic previously classified as 'referral' to 'organic.'
"These changes should all balance out and you shouldn't expect an overall drop or increase in total traffic."
The Google Analytics new changes have several valuable advantages, such as:
Help the advertisers to identify the benefits and the importance of Google Images.
Enable advertisers to compare total Google Organic traffic to that of Google Images traffic.
Help them to decide when and where to spend their marketing dollars or business resources when it comes to advertising and site optimization.
Help them explore which pieces of content are most valuable depending on the option to segment audiences through Google Images versus overall Google Search.
Allow them to create audiences specific to image search, in addition, use those audiences across the Google Marketing Platform.