Google announced today that they are launching a new tool in search console, in addition to adding some new features their services.
Based on the desire of Google's users, Google is launching "URL inspection", a new tool that provides more information about your searches. This new tool also provides detailed crawl, index, and serving information about your pages, directly from the Google index.
"One of our most common user requests in Search Console is for more details on how Google Search sees a specific URL. We listened, and today we've started launching a new tool, "URL inspection," to provide these details so Search becomes more transparent." Google said.
Enter a URL that you own to learn the last crawl date and status, any crawling or indexing errors, and the canonical URL for that page. If the page was successfully indexed, you can see information and status about any enhancements found on the page, such as linked AMP version or rich results like Recipes and Jobs.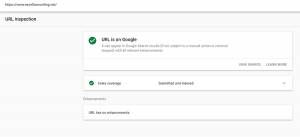 In the other hand, if a page isn't indexed, you can learn why. The new report includes information about noindex robots meta tags and Google's canonical URL for the page.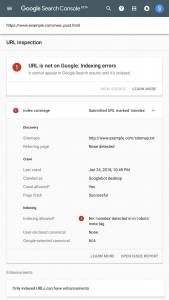 By using "URL inspection", the user can view the issue report showing all other pages affected by the same issue to help him track down and fix common bugs. Though it should be pointed out that Google introduced the new Search Console just a few months ago. Now, Google is rolling URL inspection out; as it will become available to all users in the upcoming weeks.
Finally, it should be said that the new Search Console is still in beta. So, more updates and features are expected to be added periodically.