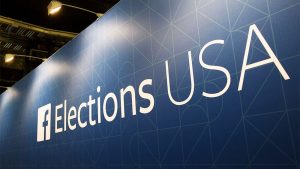 Facebook is still continuing its nonstop efforts to prevent interference on all the Facebook company's platforms -including Facebook, Messenger, Instagram, and WhatsApp-, as well as protecting all US voters especially during the US elections. On this front, the company made effective partnerships with law enforcement, outside experts and other companies around the world that helped it find and remove such behavior from Facebook on many occasions in the last year.
Depending on those impactful partnerships and Facebook own investigations, this week, Facebook managed to locate about 30 Facebook accounts and 85 Instagram accounts, which are expected to be engaged in coordinated inauthentic behavior. Accordingly, the Facebook company took its decision to ban these accounts and are now investigating them in more detail. Facebook confirmed in the announcement on the official blog that almost all the Facebook Pages associated with these accounts appear to be in the French or Russian languages, while the Instagram accounts seem to have mostly been in English. In addition, a great number of those accounts were centered around celebrities, others political debate.
First, these banned accounts on Facebook and Instagram were spotted by US law enforcement, which immediately contacted the Facebook team to report that they observed an activity they believe to be linked to foreign entities. On Sunday evening, after a rapid investigation, Facebook decided to remove all of these accounts. As an explanation, the company said, "Typically, we would be further along with our analysis before announcing anything publicly. But given that we are only one day away from important elections in the US, we wanted to let people know about the action we've taken and the facts as we know them today."
Two months ago, Facebook launched its Facebook Pilot Program, which is an addition to the Facebook existing security tools and procedures. According to the Facebook Pilot Program, users associated with US political campaigns ahead of the 2018 midterm elections will have many protection methods and abilities. In addition, Candidates for federal or statewide office, as well as staff members and representatives from federal and state political party committees, can add additional security protection to their Pages and accounts. As its last effort on this front before this banning, last week, the company also banned 82 Pages, Groups and accounts for coordinated inauthentic behavior, which originated in Iran and was oriented to people in the US and UK.