Instagram has announced during its event in San Francisco that they are launching IGTV, a new app for watching long-form and vertical videos that are up to an hour long from your favorite Instagram creators. However the IGTV is a stand-alone App, Instagramers are able to watch from within the Instagram app.
IGTV is considered to be the most exciting feature to date since Instagram launching in 2010, and it comes with the Instagram celebration of reaching 1 billion users globally.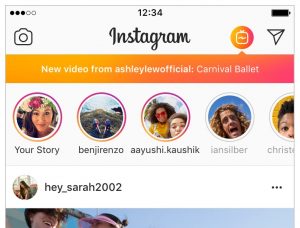 As explained by Instagram, IGTV is different in a few ways:
It's developed specially for phones, so videos are full screen and vertical.
Unlike on Instagram, videos aren't limited and each video can be up to an hour long.
It's designed to be simple like turning on the TV. The user can start playing as soon as opening the app without the need to search to start watching videos. The user can watch videos from people they already follow on Instagram and others they might be interested in.
IGTV has channels like TV, but in IGTV the creators are the channels. Anyone can be a creator by uploading their own IGTV videos.
Creators will be able to put links in the video's description to drive traffic.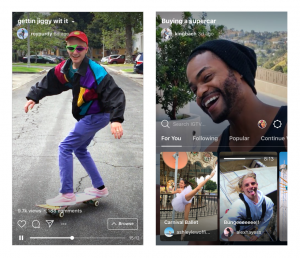 In the same context, Mark Zuckerberg CEO of Instagram's parent company, Facebook, celebrated reaching 1 billion users on Instagram and the launching of IGTV app on his personal Facebook profile:
"There's no ads in IGTV today," Instagram CEO Kevin Systrom said, but he adds it's "obviously a very reasonable place [for ads] to end up." during the official conference in San Francisco.
Finally, it should be said that IGTV will be rolling out globally over the next few weeks on Android and iOS, which is predicted to change the video role on Instagram and the video market overall.