LinkedIn announced its desire to help its users celebrate their success in their different careers.
They announced on their official blog a few days ago that they are rolling out LinkedIn Kudos, a new feature which enables users to share their appreciation for people in their professional community. This new feature "LinkedIn Kudos" also make it easier than ever to celebrate every success – big and small – directly on LinkedIn for all its users worldwide.
"Saying thank you and recognizing others is also something we see happening frequently on LinkedIn, so we wanted to make it even easier for you to give a shout-out to those that make a difference in your week", LinkedIn said.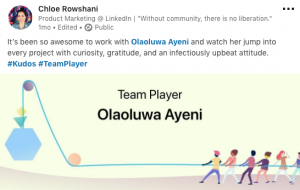 To get started on celebrating your professional circle, follow the below steps:
Open your LinkedIn app on iOS or Android and tap on the ribbon icon in the share box at the top of your feed.
Select a connection or multiple people to send kudos to teams big or small.
Choose from the 10 kudos categories, like "Team Player," "Amazing Mentor," or "Inspirational Leader."
Post to share the kudos to your LinkedIn Feed and the person you recognized will receive a notification letting them know that you gave them a shout-out, in addition to seeing it in their feed.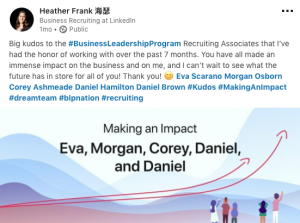 Finally, it can be said that LinkedIn Kudos is an admirable attempt by LinkedIn to spread the culture of giving credit to good, hard workers, which encourages them to always do more at work and leads to higher creativity and productivity.