Snap Inc. alongside the National Research Group, have issued a new study, which outlines the evolution of video, trends in mobile content. In addition, showcasing Snapchat's role in entertaining today's young consumers.
In the last few decades, the definition of Television has evolved dramatically. During the 80s, people would run home from school or work to catch their favorite TV show on time. Then came the VCRs, followed by DVDs and introduced more options and viewer freedom. By the time the Internet introduced streaming from Netflix, Hulu, and others in the 2010s, consumers could watch what they wanted, when they wanted.
Mobile phones have opened additional opportunities to provide viewers with high-quality content; where they want it, when they want it and how they want it. A few months ago, mobile phones became the dominant device for watching online video, surpassing computers and other Internet-connected devices.
In 2019, It is forecasted that mobile will surpass traditional TV entirely as the medium attracting the most entertainment minutes in the US.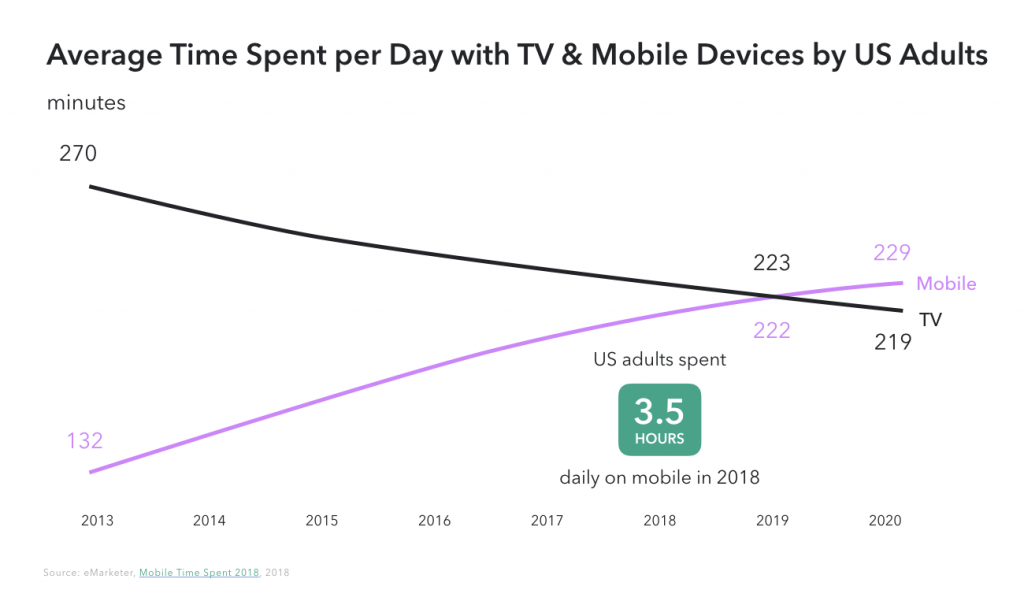 Moreover, Adults spend close to an hour watching videos on mobile, each day. The time spent on mobile has increased by 10% compared to the prior year.
Gen Z and Millennials lead this trend, spending nearly 5 hours per day on their smartphones. With 65% of Gen Z and Millennials saying they have increased the amount of mobile video they watch over the past year.
You can download the full report and find out more through here.