Recently, Twitter has been working hard on keeping its platform a safe environment for its users. Twitter also tries to create a community where there no any abusive or violent content.
Based on this desire, Twitter announced that they're launching new rules and features to prevent abusive chat messages sent during live broadcasts. These new features focus on conversation on live video that takes place on Twitter and Periscope.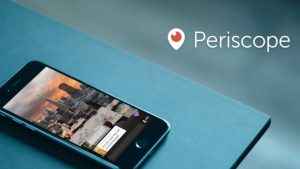 "Chatting on live video should be safe for both broadcasters and viewers, so that everyone is empowered to join the conversation without fear of abuse." Twitter said on its official blog.
Friday, 27th of July 2018, Twitter announced that they add more aggressive enforcement of the guidelines that – based on Periscope Community Guidelines – relates to chat messages sent during live broadcasts. One of those Twitter's enforcement methods is giving the community the ability to report and vote on chats they consider to be abusive, and group moderation determines if someone can continue chatting.
Starting from August 10, Twitter will also review and suspend accounts for repeatedly sending chat messages that violate the guidelines.
"We're committed to making sure everyone feels safe, whether you're broadcasting or just tuning in."
Twitter invited its users all over the world to help its team in their task to prevent abusive and violent chats that break Twitter's guidelines.
"If you are in a broadcast and see a chat that may violate our guidelines, please report it." Twitter said.