Day by day, Instagram proves that maintaining your value among others in this competitive social media market is not an easy mission, it requires ongoing, creative, and relentless work to make sure that your audience still feel excited on your platform and they needn't go to another competitor.
Accordingly, a few days ago Instagram announced on its official account on Twitter the launch of a new feature, which enhances engagement on the Instagram app. Instagram is launching a video tagging feature, a new option that enables Instagrammers to tag friends in their videos on the platform.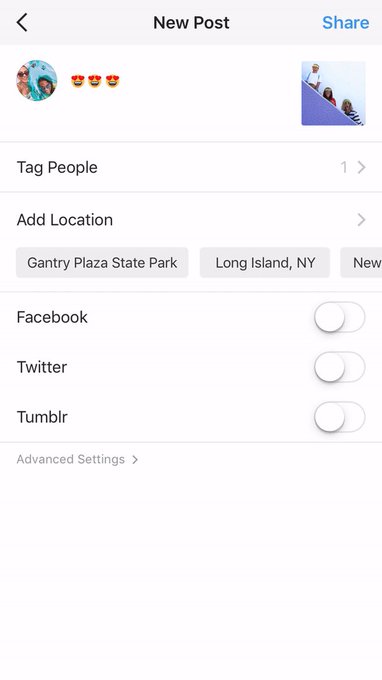 According to the Instagram's video tagging feature, users now have the ability to make specific users aware of their posted video. Earlier this Month, TechCrunch has reported that Instagram began testing video tagging feature, in order to enable Instagrammers to tag their friends in their video posts, that was available only for photos. It also added that the Instagram company had confirmed the testing of video tagging but they refused to share much information about the test, nor discuss its plans for a larger rollout of the feature. But now, Instagram announced officially the launch of the video tagging feature globally.
The second confirmed feature on Instagram is the launch of some new tricks including Quiz Stickers for Stories. Instagram's new Quiz Stickers will help all Instagrammers effectively interact with their friends, followers, and audiences by sharing a quiz question in their stories, in addition to adding multiple answer options. Additionally, according to this new feature, Instagrammers will be able to select the correct answer among the rest and this correct answer would be highlighted to the user when selected.
This Instagram new option is reported by WABetaInfo, as well as the social expert, Matt Navarra, who shared on his official account on Twitter the notice of testing a 'Quiz' sticker for Stories on Instagram. He also adds that; "unlike question or poll sticker, the Quiz sticker lets your story viewer know if they got the correct answer to your question."
Indeed, this test of launching a 'Quiz' sticker for Stories on Instagram will be a way of providing a new, engaging option to boost interaction and engagement within Stories.