YouTube announced in the last week on its official blog the launching of their new mobile app "YouTube Music" on both IOS and Android devices. The new App features all the latest songs, albums, playlists, remixes, live performances, covers and music videos.
The YouTube Music will provide a deeply personalized experience with Google Assistant's wealth user data. The recommendations will be based on time of day, location, and listening history.
The Ad-supported accounts are available for free for all the app users, while the subscription for YouTube Music Premium will cost $9.99 a month which gives background listening, downloads across the millions of videos on YouTube and an ad-free experience to the premium accounts.
Now, YouTube Red is called YouTube Premium, and it will still provide an ad-free experience across all of YouTube, along with background play, the ability to download videos to watch offline, and access to YouTube Originals. YouTube Premium includes the new YouTube Music Premium experience, though, so its price is $12 per month.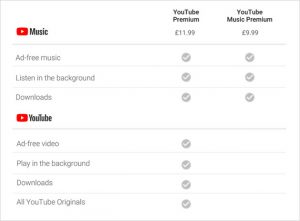 "Starting Tuesday, we're rolling out early access to the new YouTube Music experience in the U.S., Australia, New Zealand, Mexico and South Korea*. It will expand more broadly in the coming weeks. We'll also soon be launching in Austria, Canada, Denmark, Finland, France, Germany, Ireland, Italy, Norway, Russia, Spain, Sweden, Switzerland and the United Kingdom. ". YouTube said.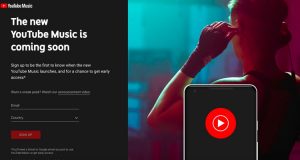 YouTube is trying to convert its tremendous user base which is 1 billion music fans use its free into a subscription business. T. Jay Fowler, a product director for YouTube Music told Bloomberg News: "This will be the biggest marketing spend YouTube has done to-date,". On the other hand, Spotify recently said it reached 75 million paid users. Apple Inc. has more than 40 million paid subscriptions and a total of over 50 million users who have the free trails.
Finally, YouTube said that on Tuesday, May 22, they will begin rolling out YouTube Music to end the jumping back and forth between multiple music apps and YouTube. With launching this app, YouTube is taking on Spotify, Amazon and many other apps.