Emma makes sure your emails are delivered to the right people at the right time — taking the worry out of every send. Founded in 2003, Emma maintained focus on providing beautiful product design, friendly service and compelling brand experience. In 2017, Emma joined CM Group's family of brands.
At Emma, Emma wants to be an extension of your team and are continuously looking for ways to meet the needs of their customers.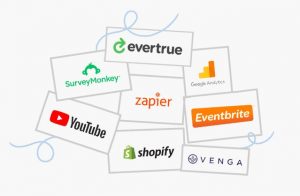 That's why Emma created Emma HQ, the first platform of its kind designed to help restaurants, franchises, and universities manage their email strategy across multiple locations.
Emma, Inc., helps you send email campaigns that hit the right place at the right time while connecting with subscribers. Emma's team of in-house experts and award-winning customer support are available to lend a hand in email marketing strategy, content, design to help maximize your results
Benefits:
Manage & organize email across multiple locations
With Emma's marketing automation suite, you can check all three boxes for every subscriber
With Emma's branching logic, whether or not someone opens an email or clicks a link becomes the trigger for the next campaign.
Emma converts customer data into automated email that's super relevant and super timely
Emma built the smartest, most intuitive segment builder in the game
Services:
Strategy Sessions
Expert Training
Technical Needs
Custom Design
Pricing:
PRO: $ 89 /MO.
+PLUS: $ 159 /MO.
EMMA HQ: $ 229 /MO.