QuestionDB is not a regular keyword tool, it is a tool that lets you search a huge collection of user questions to get original ideas for new content. That means knowing exactly the type your content your audience is asking for will reveal what problems they have, what they care about, and also what are they interested in.
QuestionDB is the best tool to generate blog topic ideas. Check the website and try it!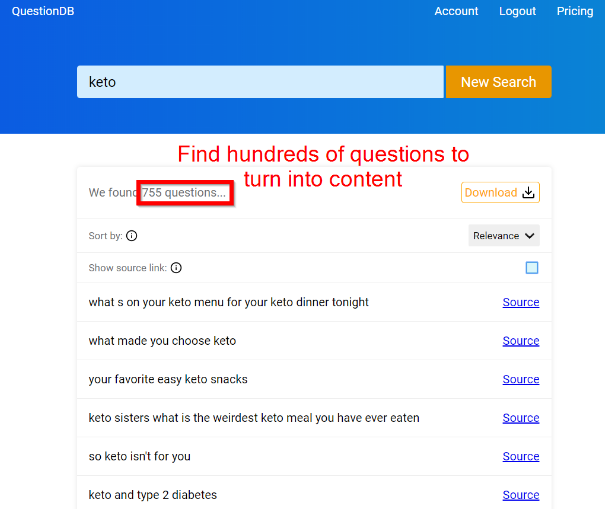 Benefits of Using QuestionDB:
Generate Better Blog Topic Ideas
Grow a Blog
Find Hundreds of Questions to Turn Into Content
The Top Features of QuestionDB:
Content Ideas Generation
Not a Regular Keyword Tool
QuestionDB Pricing:
NOTE: All prices are subject to change without prior notice. So, please check the original link of pricing.