Word Tracker is not one of the best keyword research tools, it is a market research tool. Take competitors' keywords, in-depth PPC and SEO insights, data from Google, and their own proprietary search technology… All you need to do is start searching.
With a simple click from the top keyword tool Word Tracker, you will be able to discover exactly what keywords your competitors are using.
Word Tracker also offers a competitive analysis to help you discover which keywords other companies use and that opens up more opportunities to rank.
Related keyword research tools: KW Finder. 
Why Do We Need Keyword Research Tools?
Keyword research tools provide valuable insight into the queries that your target audience is actually searching on Google.
Keyword research is important because it can tell you vital information like where you rank for keywords, also, which keywords are easy to rank for and which keywords your competitors use.
You can't start any digital marketing campaign without keyword research.
Make sure to check your keywords more often and find out how you are ranking compared to others.
One of the best keyword finders is Word Tracker, generate more keywords with it!
How to Sign Up for The Free Trial for the Keyword Tool Word Tracker:
Go to Word Tracker's website and click sign up.
By clicking on the signup link, you will be directed to the signup page that looks exactly like the following: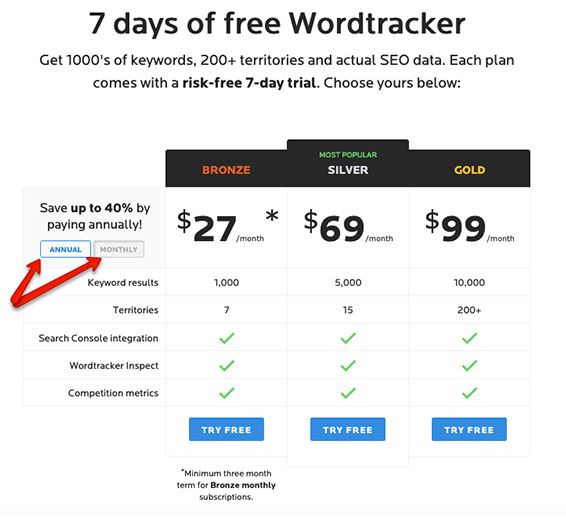 After selecting the plan and the pricing, click the "Try Free" button and you will be directed to this page: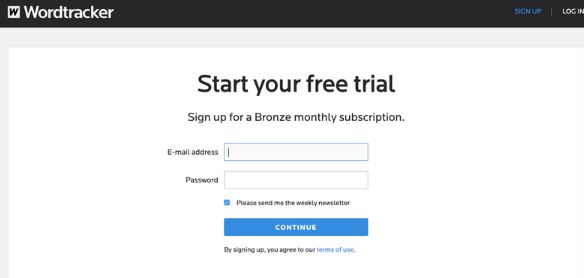 And then you'll have to fill in these: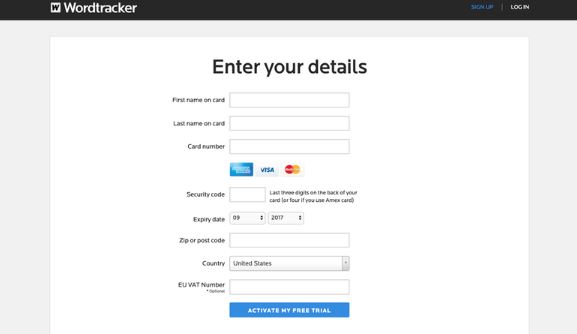 I know you're thinking now, why do I need card details and this is a free trial?
Well, having to enter valid card details prevents people from signing up for many accounts and scraping the data, and that slows down the system.
By providing card details that won't happen, and also, don't worry because Word Tracker won't charge until after the 7-day trial has expired, so enjoy one of the best keyword research tool, Word Tracker!
Benefits of Using Word Tracker :
Related terms: Find related keywords for stronger content that ranks better
SERP preview: See the search results and the difficulty of the competition right in the keyword tool
Multiple sources: Wordtracker, Google, YouTube, and Amazon results are all available
The Top Features of Word Tracker :
Keyword tool: Find new keywords for your market
Inspect tool: Discover your competitors' keywords
Niche explorer: Uncover trending keywords for any niche
Custom reports: Get the top keywords for any search engine and country
Get higher rankings with Word Tracker, don't miss the chance!
Word Tracker Pricing:
Bronze: $27

/month

Silver: $69

/month

Gold: $99

/month
NOTE: All prices are subject to change without prior notice. So, please check the original link for pricing.