On early Friday, a massive fire destroyed a distribution facility linked to Amazon and used to ship items to Amazon customers, the fire engulfed in the southern California distribution. However, no injuries were reported by the authorities, as they mentioned.
The Amazon Fire 2020
Around 100 employees were self-evacuated and were able to get to safety, Redlands city spokesman Carl Baker said. No nearby Amazon sites have been impacted by the fire.
The call for help came in at almost 5:30 am and aid came from everywhere over San Bernardino Country besides other surrounding agencies to battle the fire. It was hard to battle the fire, Moreover, six departments couldn't stop the fire from destroying the sprawling structure in Redlands, about 60 miles (96 kilometers) east of Los Angeles. Additionally, The nearby Interstate 10 freeway was shut down temporarily as flames shot high into the air.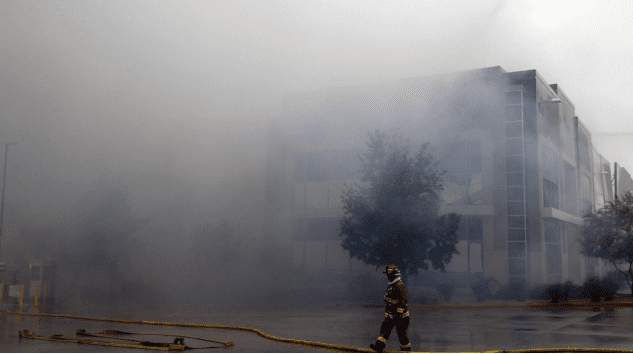 As mentioned by Amazon this facility was used to ship large products like mattresses besides it didn't expect the fire to affect customer deliveries.
In light of the Amazon Fire, Amazon spokeswoman Lisa Levandowski said "We are glad everyone is safe, and thankful for the efforts of the local firefighters and first responders,"
In a statement by Redlands City Manager Charles M. Duggan Jr, "It is definitely not protest-related. Something happened on the inside of the building that ignited the fire,"
In addition to determining the cause, the investigation will also look into how such a massive fire happened in a modern building which has the latest in fire systems.
"Something overwhelmed the sprinkler system immediately to allow the fire to rapidly grow," Fire Chief Jim Topoleski said. As there are many huge eCommerce distribution facilities in this region.