On Tuesday, Facebook announced their cryptocurrency duo projects coming in 2020: Libra, a cryptocurrency that will be governed by the Libra Association, an "independent" consortium of 28 "founding members". And Calibra, a Facebook subsidiary that will offer a digital wallet app for storing and sending Libra.
The cryptocurrency, called Libra, will be a secure blockchain-based payment system backed by hard assets and designed for ordinary users, making it among the boldest efforts yet to bring digital currencies into the mainstream. On the other hand, Calibra, the digital wallet, would be governed with the help of external partners, its goal is to ensure "the separation between social and financial data."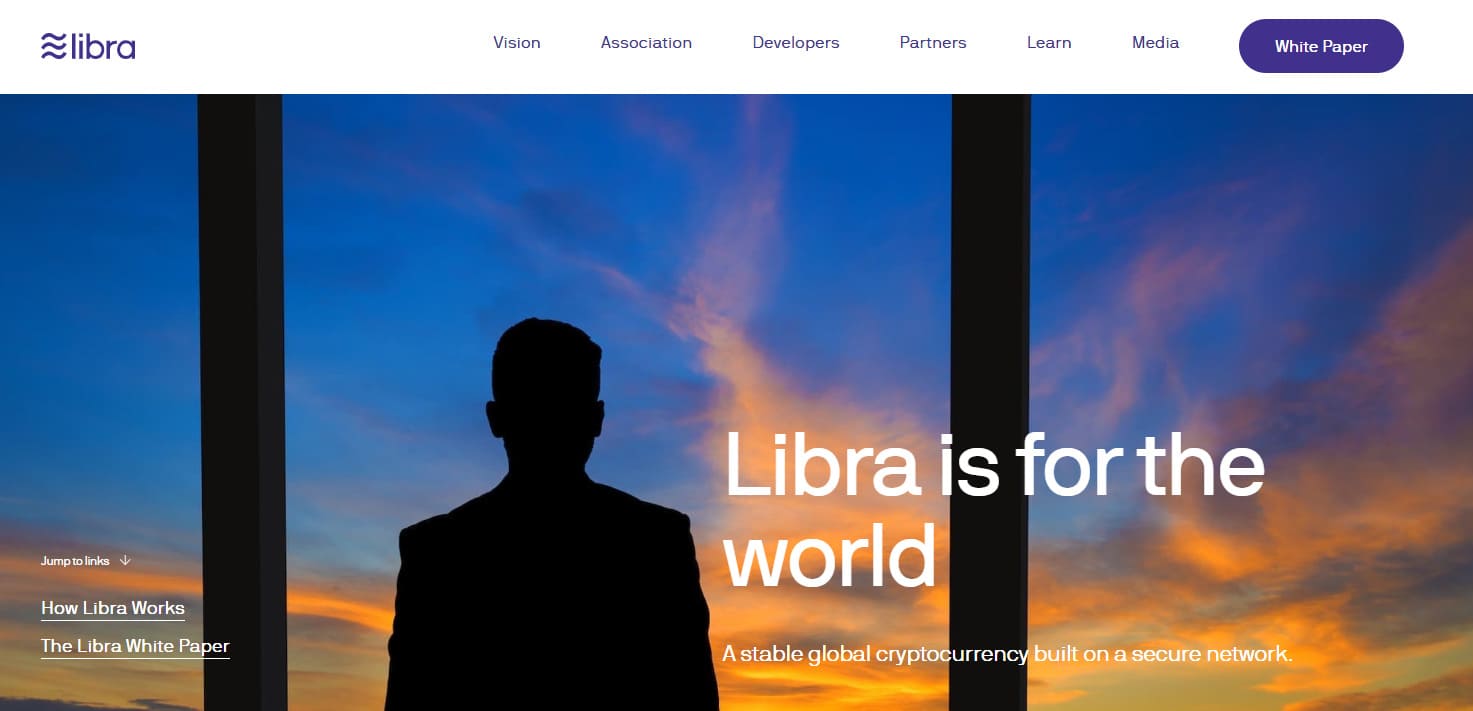 Facebook, which has worked quietly on blockchain-based payments for more than a year, the project was led by former PayPal President David Marcus, stated that Libra would be available by 2020 on its Messenger and WhatsApp services and as a stand-alone app. The company has broad ambitions for the project and its use by the social platform's 2.4 billion monthly active users. Facebook envisions Libra being used to make everyday financial transactions like paying bills, making retail purchases and paying for public transport.
Libra won't be in Facebook's control only. Instead, Facebook gets just a single vote in its governance like other founding members of the Libra Association, including Visa, Uber and Andreessen Horowitz, which have invested at least $10 million each into the project's operations. The association will promote the open-sourced Libra Blockchain and developer platform with its own Move programming language, plus sign up businesses to accept Libra for payment and even give customers discounts or rewards.
On the other hand, one of the biggest criticisms mainstream financial giants and Wall Street folks have had about bitcoin and other cryptocurrencies is that they still don't really function as cryptocurrencies—and indeed, even their biggest flag-wavers have shifted to hyping their use as stores of value, rather than actual daily currencies to spend.
Libra is said to be designed as a unit of purchase and a unit of daily transactions, as opposed to a speculative asset as many cryptocurrencies have stood. And they've done well in that class if you're interested in volatility. Libra, as an asset, is really meant to serve daily needs.