Facebook rolls out three new tools for Messenger. The features are meant to help brands communicate with their customers on the platform: "icebreakers" for business profiles, updates to Click to Messenger ads, and more options for users replying to messages from a business.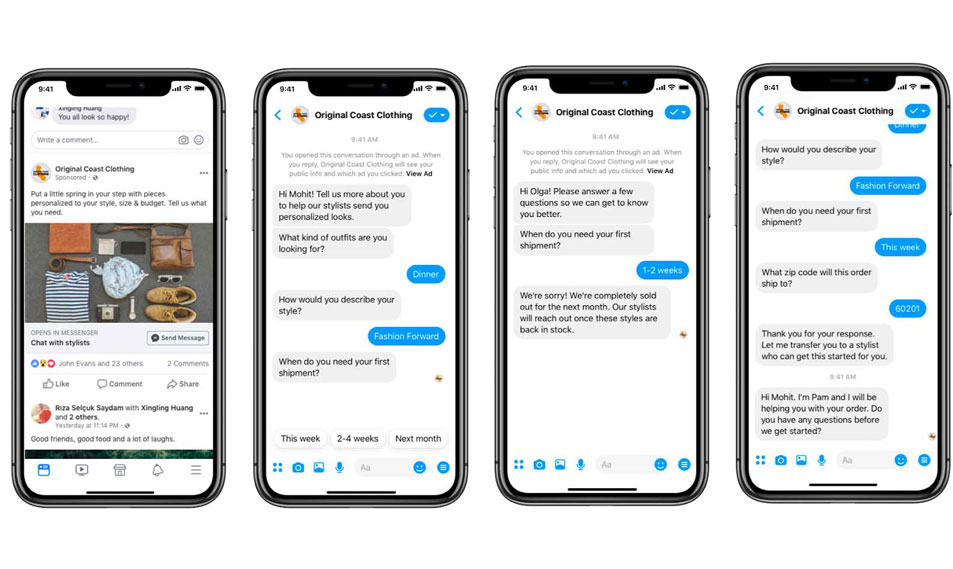 Lead Generation tools in Messenger
This feature has started rolling out already, and has been in testing for a little while. This is an option in Messenger's template, and can be found in the Facebook Ads Manager and allows businesses to set up automated, chatbot-like experiences to qualify leads quickly and automatically. Businesses will then be able to pick up and continue the conversations, while having an integration with CRM tools to onboard and track the leads.
Appointment booking through Messenger
This was also announced earlier this year, and this feature is now open to beta testing. This new feature lets businesses integrate their calendar and appointment booking software with Facebook, and then accept appointment bookings through Messenger when potential customers message them. The goal is to help businesses convert Messenger conversations into real traffic and appointments, in-store and/or online, and the feature will likely be rolling out later this year.
Improved reporting for events
We don't have much information on this particular feature yet, but Facebook assures us that they'll be "making it easier for businesses using Messenger Platform to report and track conversions that take place in Messenger." This will potentially include analytics tracking clicks, appointment bookings, and possibly interactions with chatbots, but we don't have details yet aside from the fact that it'll be available later this year.
Moreover, Facebook announced that they're revising the standard messaging window to 24 hours after receiving the message, after which you'll need to rely on sponsored messages or message tags that are essentially preloaded messages that you can send out like a canned response.