Recently this month, On March 9th, Facebook took an action towards the COVID-19 Pandemic and banned ads for face masks and items that exploit coronavirus fears. The ban covers ads on Facebook and listings on the Marketplace platform, where they are already prohibited.
Earlier on March 7th, Rob Leathern the leader of Facebook's trust and integrity team covering advertising tweeted "Update: we're banning ads and commerce listings selling medical face masks. We're monitoring COVID19 closely and will make necessary updates to our policies if we see people trying to exploit this public health emergency. We'll start rolling out this change in the days ahead."
In addition to that, Facebook is doing more efforts to fight this pandemic. Therefore, it announced it will give more local authorities access to its Local Alerts tool, in order to help them distribute relevant updates and info among their communities.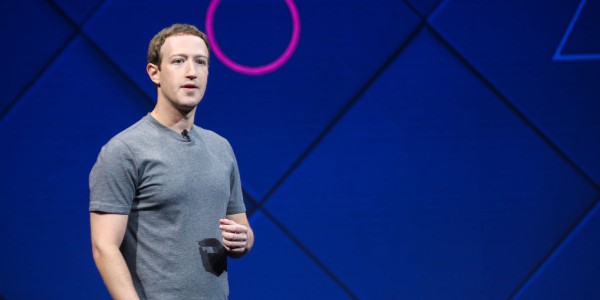 Facebook said in an updated blog post-Thursday, "As Covid-19 has spread in the U.S., local governments have used Facebook to share critical information with their communities about this fast-evolving situation. Because of the increasing need to give timely and accurate information to local communities, we're expanding access to Facebook local alerts to even more municipal governments, state and local emergency response organizations and law enforcement agencies. State and local public health agencies will now also have the ability to push out timely, accurate information to their local communities."
Due to that, state and local public health agencies will now be able to access Local Alerts, Facebook is also looking to provide additional training to appropriate groups as they start using the tool in order to share best practices.
On the other hand, Facebook CEO Mark Zuckerberg has also spoken about donations for the COVID-19. "A lot of people have told us they want to help fight coronavirus but aren't sure how, so we've worked with the United Nations Foundation and the World Health Organization to start a COVID-19 Solidarity Response Fund, where anyone can go to make a donation."
Facebook is matching up to $10 million in donations, and 100% of funds will directly support the work to prevent, detect and respond to the outbreak around the world. We'll also match $10 million for the CDC Foundation, which will launch a fundraiser in the next few weeks focused on combating the outbreak here in the US.
Thanks to everyone who is working to minimize the impact of the pandemic. More to come soon." Mark Zuckerberg stated on a Facebook post.
Mark Zuckerberg's efforts are clearly obvious and this should make other firms, social media platforms; governments take these movements into consideration and help as much as they can to prevent the spread of the COVID-19.