Advertisers can now run ads in Facebook's search results. The ads will appear in the first results when users search in Facebook such as searches for commercial products connected to the e-commerce, retail or auto vertical.
Ads in Facebook Search Results offer a new way for marketers to reach and connect with more audiences in the ways they want to shop. Facebook Ads in Search Result look similar to News Feed ads and have the same transparency and controls, including a "Sponsored" label so it's clearly marked as paid placement.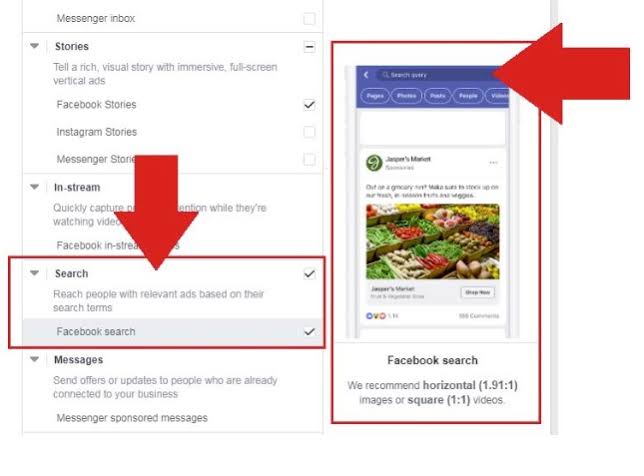 In their announcement, Facebook explained:
"All new ad campaigns using Automatic Placements will automatically include the Facebook Search Results placement. You can also manually select the placement when setting up your campaign. Once you opt-in, ads will be eligible to appear on search result pages which includes general search and Marketplace search – and will both respect the audience targeting of the campaign and be contextually relevant to a limited set of English and Spanish search terms."
Also Facebook Director of Product Management Nipoon Malhatra added "Testing shows that advertisers and people are finding value in ads in search results, so we're rolling out these ads more broadly,"
The new Facebook ad placement gives advertisers an upper hand by allowing them to run their ads in areas of the platform not yet overrun with competitor advertising.
Checkout and read more about the new feature here