A few days ago, Google marketing platform announced on its official blog the launch of three new features to its brilliant product "Google Data Studio", as a part of its ongoing efforts in making it easier for marketers to tell compelling data stories and make better, more informed business decisions.
As explained by Google Marketing Platform:
"In today's ever-changing, multi-channel landscape, marketers need to quickly gather and visualize all their data in order to gain new insights."
As a reminder, Data Studio is one of Google marketing Platform products designed specifically for helping all marketers across all sizes of businesses around the world. It's a brilliant product for visually presenting data in a comprehensive way, which helps marketers convert their raw data into informative, easy-to-read and easy-to-share reports, which results in insights that can help drive businesses forward.
Now, Google Data Studio has 3 new features added:
A new addition to Data Studio's Features, which enables businesses and marketers to find insights and data they need easily and in a fast way with one click without requiring a code. Data Studio's one-click integration with BigQuery, makes it remarkably easier for businesses to find the insight they need.
"That speeds up the analyst workflow and opens up querying to non-technical users."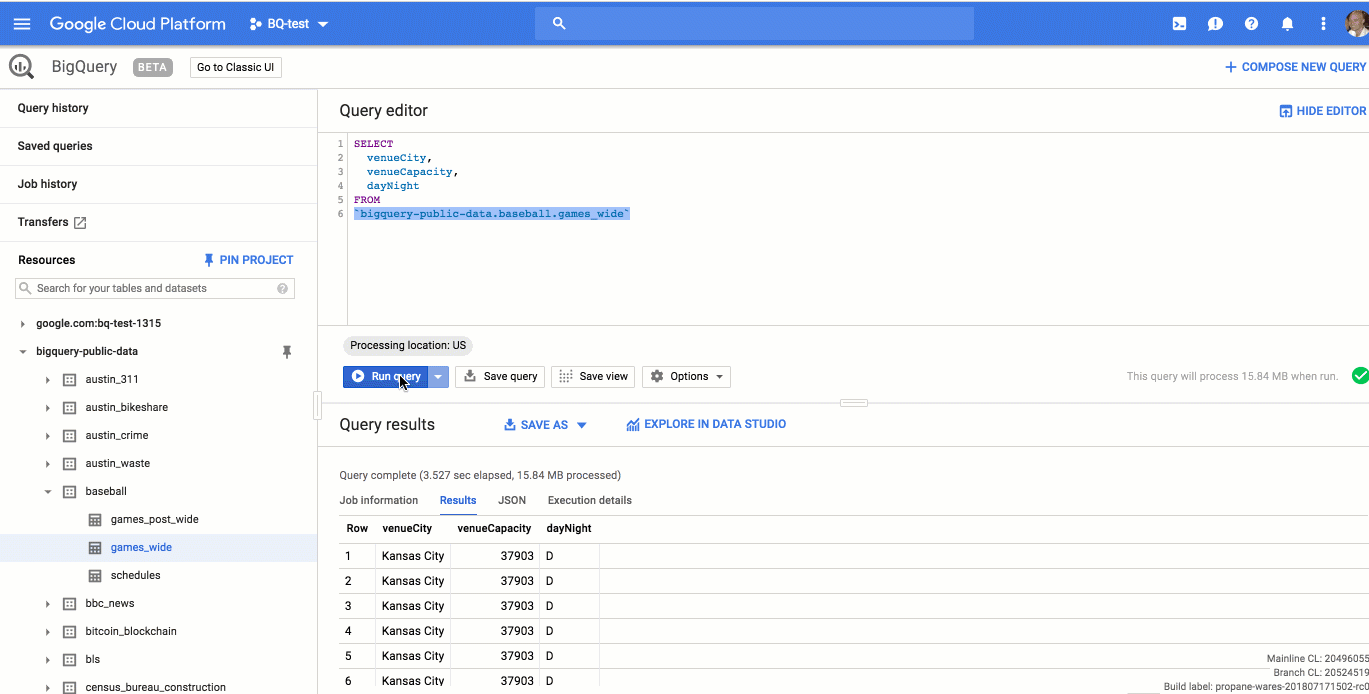 A new feature, enabling businesses and marketers to gather from multiple data sources to analyze and visualize in a single visualization and a single chart with the least amount of work. Furthermore, marketers soon will also have the ability to add additional fields to create new calculations from the blended data.
"All this lets you tell your complete data story with an interactive, compelling chart that's easy to create."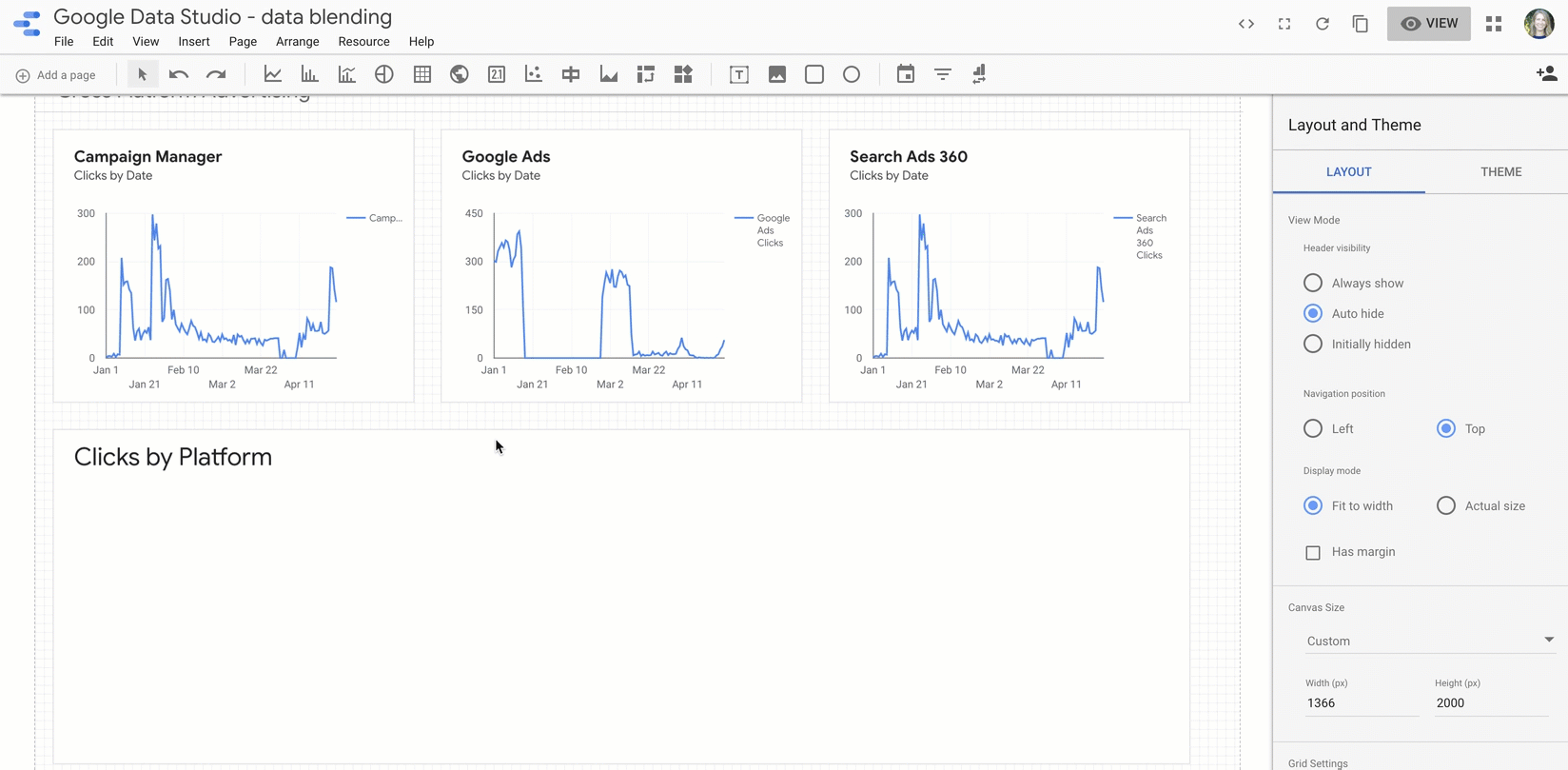 Google Marketing Platform Report Gallery
The new Report Gallery is a series of report templates that provides businesses and marketers with the ability to rapidly roll out consolidated and informative reports using data from any of Google Marketing Platform's products, all in a few minutes.
"This new feature was designed to help businesses avoid inefficiencies that can come from collecting data, and lets them get actionable insights quickly to share with their teams."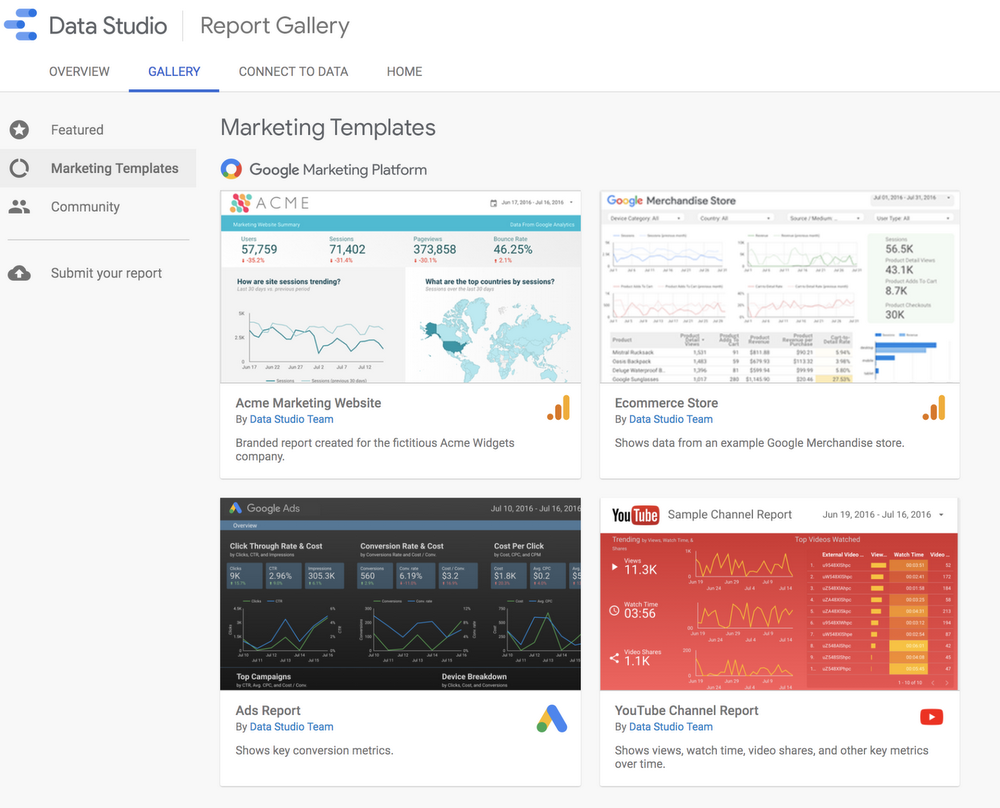 These features are not the only Google Data Studio features and benefits, there are other brilliant features helping to drive businesses forward, e.g.:
Unite your data in one place: Based on Data studio, marketers can seamlessly bring their data together from spreadsheets, Analytics, Google Ads, Google BigQuery and more.
Leverage teamwork that works: Data Studio makes any point of data accessible and meaningful, that enables individuals and teams to easily edit, view, add comments, and manage versions of dashboards and reports.
Data Connectors: It's one of Data studio Features, that provides Data sources with a pre-built connector to make sure of that data is easy to access and use.
Finally, we should admit that Google Data studio is one of the most Google Marketing platform's brilliant products, with a  valuable package of features and benefits helping all marketers to make their data, numbers, and analysis more presentable and informative.