LinkedIn is improving its Campaign Manager advertising platform by adding 3 new features. The new features include Brand Awareness campaigns that charge by impressions, enhanced integration with its website conversion tracking capabilities and ads for LinkedIn Talent Solutions customers to help with recruitment measures. Moreover, LinkedIn added an optimized click pricing option.
LinkedIn's latest version of Campaign Manager is the next step in their effort to give marketers the tools they need to be more successful on LinkedIn. Also, It should be noted that LinkedIn redesigned the Campaign Manager in February.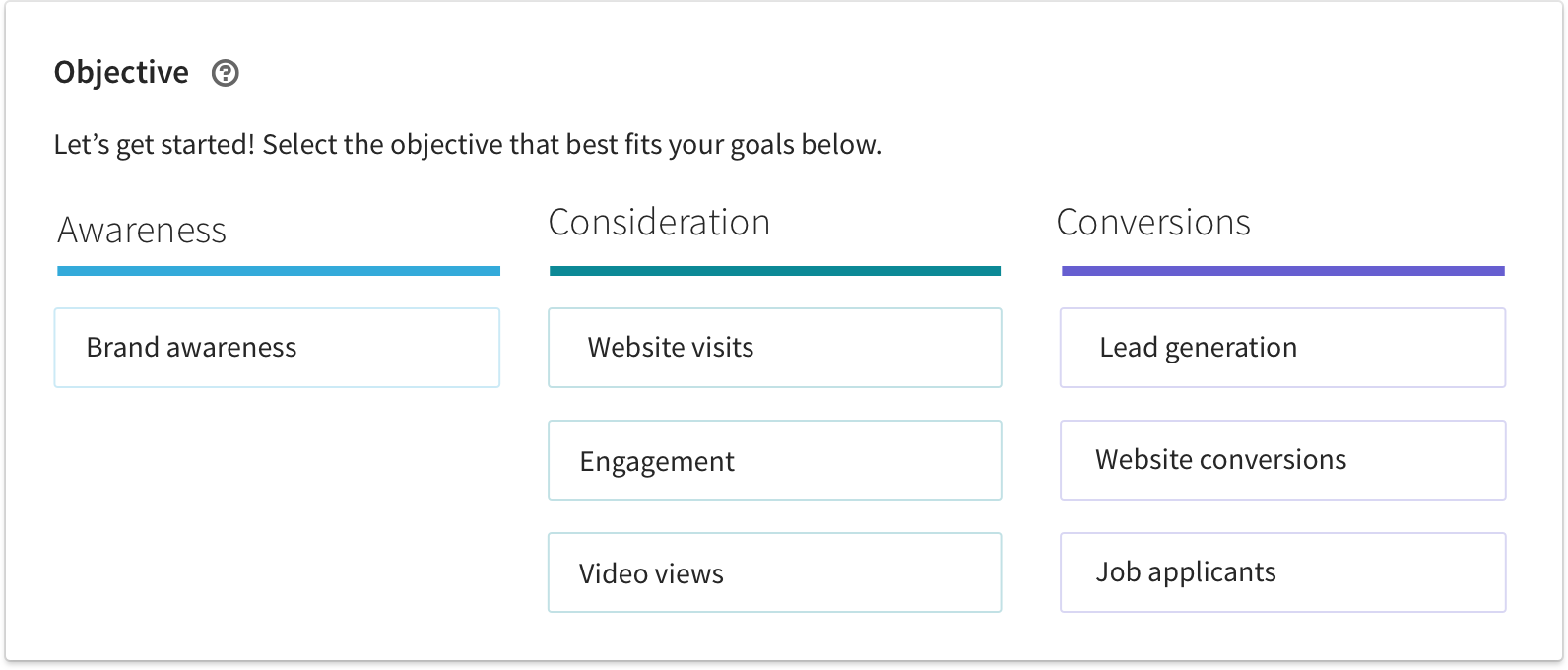 Marketers can now use LinkedIn Campaign Manager to optimize their campaigns for these objectives. As explained by LinkedIn:
Brand awareness: Increase share-of-voice through top of funnel campaigns for your product or services that charge by impressions.

Website conversions: Optimize campaigns for specific website actions, like purchases or event registrations. Through tighter integration with conversion tracking tools.

Job applicants: LinkedIn Talent Solutions customers who are trying to drive applications on LinkedIn or their own site, can now create ads using Campaign Manager.
Also, LinkedIn is optimizing their click pricing to align with your objective. So, if you select website visits as your objective, LinkedIn will only charge you for clicks that go to your landing page. As for social engagement campaigns, LinkedIn is optimizing pricing for all social actions such as likes and comments.
These latest updates fall in line with LinkedIn's goal to create an objective-based ad platform. If you want to know more about LinkedIn objective-based advertisement, check their help center.