There's an update about LinkedIn's Marketing Partner Program, which LinkedIn has announced earlier. The update is designed to make it easier for businesses to find the right experts to help them with each element of their LinkedIn marketing and growth process.
LinkedIn's Marketing Partner Program Update:
In light of this matter, LinkedIn explains "Today we're announcing updates to specialties – how you work with our partners – which will make it easier for you to find the right solutions for your marketing on LinkedIn. Whether you're looking to create content, grow your brand, convert leads, or measure the impact of your investments, our LinkedIn marketing partners are here for you."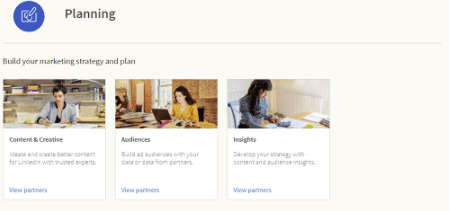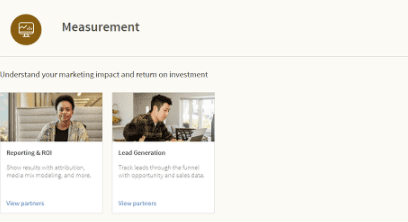 As shown in the above screenshots, the new categories are split into three distinct areas of focus, along with sub-topics beneath each.
Moreover, LinkedIn now also provides dedicated third-party support in the following:
Page Management: Partners for page management can streamline activities over social channels, decreasing the time as well as resources needed to have an effective publishing strategy.
Content & Creative: According to LinkedIn's Marketing Partner Program, these experts will deliver you content besides creative on time and in-budget. Also, by mentioning the marketing partner community, you'll get favored rates.
Audiences: Bear in mind that targeting is the key to improving the efficiency of your ad investments. Therefore, Partners for audiences enable you to bring your data or a partner's data into Campaign Manager to improve LinkedIn's native targeting facets.
Campaign Management: There are countless opportunities for testing and optimizing LinkedIn ads. The right partner for campaign management will help you get started, scale efficiently, and boost the return on your spend. Moreover, with self-service partners, you'll also gain functionality like cross-channel management, ABM, besides rule-based management.
Lead Generation: Based on LinkedIn's Marketing Partner Program update, adding a partner for lead generation to the mix may be the fastest and simplest way to get instant value. These partners will automatically route leads to the platform of your choice, saving you time from manually downloading lists, not only that but also, enabling sales to follow up immediately.
Reporting & ROI: Partners for reporting & ROI build robust reporting for LinkedIn beside all your different marketing programs to show a holistic view of campaign performance data furthermore visualize return on investment.
Insights: As for this one, partners for insights will uncover the information you need to build informed campaigns and content for LinkedIn.
You can read more about LinkedIn's Marketing Partner Program here.