Pinterest introduces new mobile ad tools "Pinterest Ads on the Go" that allows brands to create and manage their ad campaigns more easily, and help drive awareness and performance for the marketers on the platform. using mobile phones.
Pinterest explains the motives behind "Pinterest Ads on the Go":
"In the last year, we've added a suite of self-serve tools to make it easier for businesses of all sizes to reach Pinners and measure the effectiveness of their campaigns. Now, with the ease of Mobile Ad Tools, businesses get simplified ad creation with consolidated targeting options, taking the guesswork out of setting up Promoted Pins."
So far, campaigns on Pinterest could only be managed through Desktops. The variety of features added through the Mobile Ads tools enables small and large-sized marketers to easily collaborate on the platform.
These features include multi-user access to ad accounts, custom reporting, and insights, organic performances and even duplication of campaigns for advertisers.
"Businesses start advertising on mobile by choosing a Pin from their business profile and then selecting from automated or custom targeting options. After choosing Pins and targeting options, they can pick the duration and daily budget of the campaign, complete billing information and then publish the ad — all from a mobile device."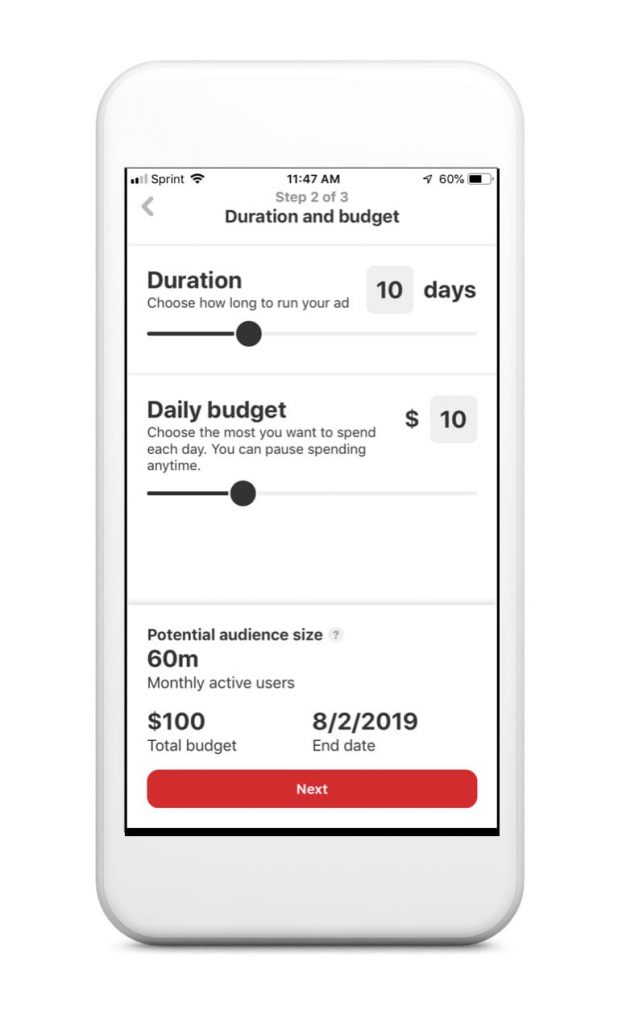 This addition will be very much valuable to Pinterest's efforts in expanding ad options. And since Pinterest is almost at the 300 million active users mark, it'll surely help increase the number of brands who are looking to explore new territory with their social media activity on Pinterest.