Pinterest announced 4 New video tools for brands and creators. The social media site that recently went public allows users to share visual boards. Enabling users to discover new interests by pinning images and videos using their own boards or from other users plus browsing what other users have pinned. Pinterest said videos on the platform have a longer lifespan, as video content tends to resurface overtime. 
The company reports a 31% increase in searches for "inspirational videos" since last year. Moreover, specific searches for things like "hair dye videos" are up 276% and makeup tutorial videos up a whopping 2,063%. The platform now has almost 300 million monthly active users. 54% of those users prefer video content shared on Pinterest, rather than other social media networks.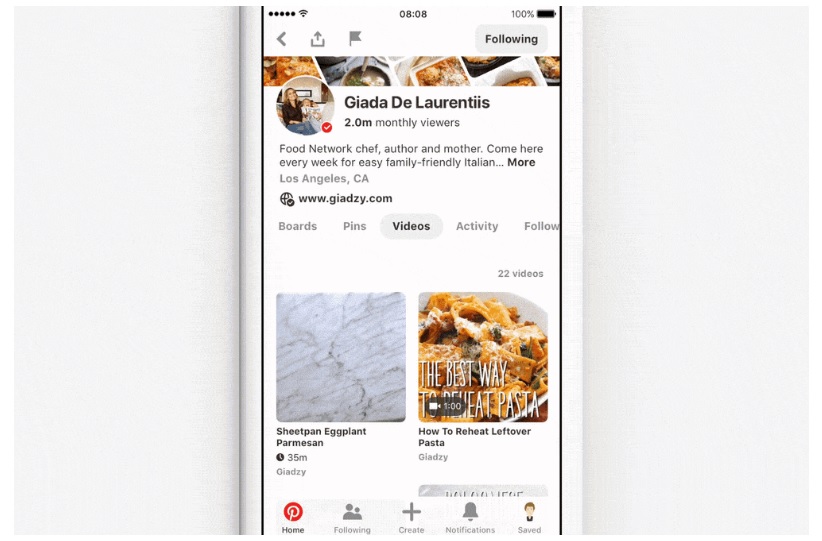 The new video uploader enables users to post videos directly to Pinterest, while the new video tab on profile pages allows businesses to feature their clips in a single place. As for the analytics tool, it lets brand managers view lifetime video views and track performance over time. A valuable service, Pinterest notes, because clips on the platform don't disappear with a feed and they resurface over time. Additionally, Pinterest says improved personalization and recommendation algorithms are beginning to drive video discovery on the platform.