YouTube is getting rid of its native messaging feature, which means you'll no longer be able to send direct messages on YouTube. YouTube made this decision after choosing to focus attention on public conversations, like the Stories feature they launched last year.
Starting September 18th, the option will not be available within the app. Yet, YouTube confirms that users can still share content via the 'Share' option on all videos.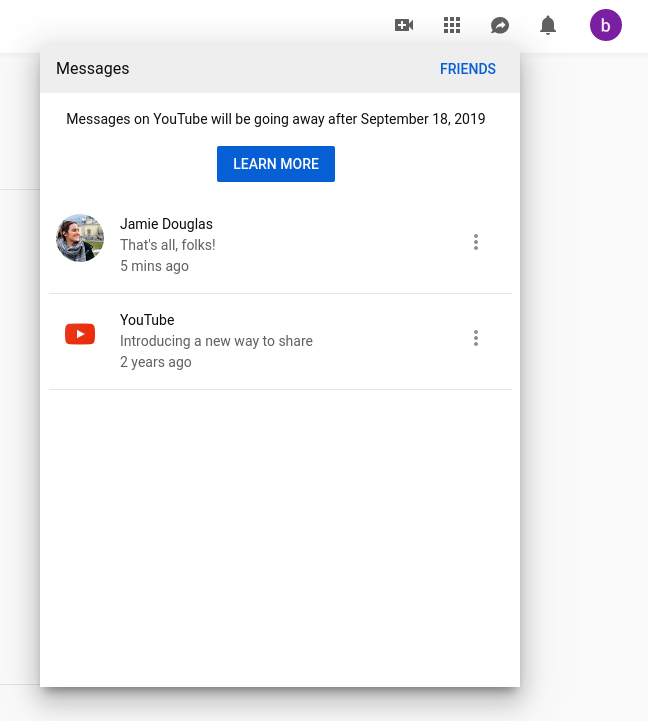 YouTube explains "Two years ago, we launched a feature to enable you to share videos via direct messages on YouTube. Since then, we've also focused on public conversations with updates to comments, posts, and stories. We're constantly reevaluating our priorities and have decided to discontinue YouTube's native direct messaging feature while we focus on improving public conversations."
Most people are unlikely to be upset at this move. Since YouTube messaging has never been particularly popular, and secondly, because there are so many other messaging apps available. Users can just grab the URL of the video and share it elsewhere.
YouTube's new focus appears to be Stories and staying up with the next big social sharing shift. YouTube Stories is still only available for users with over 10k followers, but it looks to be where YouTube would prefer to drive attention.