ScaleInfluence is a great influencer marketing platform designed to maximize profits for influencers, agencies, and brands.
ScaleInfluence is far more than just a directory of influencers. It has a brilliant analytics platform, which is geared towards matching influencers and brands. They can be paired with each other based on followers, the types of initiatives that the influencer has worked on and much more.
Scalefluence is an influencer marketing platform where brands and agencies can connect with applicable influencers to help promote products and services.
You could describe ScaleInfluence as LinkedIn for influencer marketing. Influencer marketing has a tremendous ROI and is growing rapidly. However, many brands struggle to find great influencers, ScaleInfluence is solving that problem.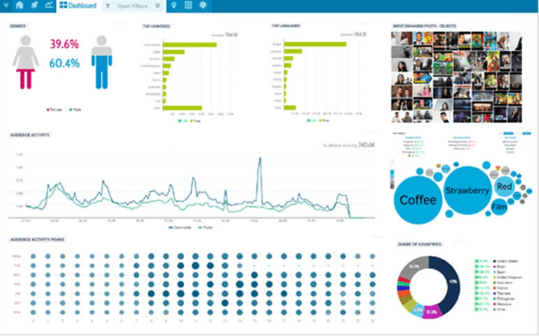 Benefits of Using ScaleInfluence:
Scale your influence and your finances with Scalefluence.
ScaleInfluence makes it easy to turn your influence into a full-time gig with their data-driven algorithmic pricing.
The influencers enjoy no-hassle payments, content control, profile security, and more, keeping your influence 100 percent yours from campaign start to payment.
Simply create a free Scalefluence profile and connect with a variety of influencer-ready brands eager to put your talent and following to work for them.
Boost traffic with niche influencer marketing that delivers maximum ROI.
Connect your clients with impactful influencers that add real value to their marketing campaigns.
Give your brand an authentic voice with data-driven influencer marketing.
The Top Features of ScaleInfluence:
Build My Audience
Maximize My Influencer ROI
Buzz My Brand
Access The Marketplace
See What`s Inside!
Connect With Influencers
Work With Us Now
Partner With Scalefluence
Will Influence For Food
Make It Rain
ScaleInfluence Pricing:
ScaleInfluence doesn't provide any information about pricing.
NOTE: All prices are subject to change without prior notice. So, please check the original link of pricing.